When looking back at my Instagram photos and thinking about last week, it feels like a dream. I took a vacation and spent five days in beautiful Cabo San Lucas with my husband.
It was our first time in Cabo, and we had a wonderful time. Actually, how can you not have fun in Mexico? Mexicans are wonderful people. They are friendly, hardworking people… They are happy and always celebrate life by having a good time.
I had been on the Atlantic side of Mexico before (as you can see in my Tulum post here) but never in the Pacific side.
In my opinion, the Pacific and Atlantic sides of Mexico are totally different from each other. In the Yucatan, it feels more tropical, there's a lot of green, caribbean sea and can get humid at times. In Baja California del Sur, where Cabo is located, it is dry and it has a desert feel with beautiful views of the ocean.
Cabo is definitely a city connected to the ocean. Get ready, because it is HOT! All the good hotels offer views of the ocean and excellent pools. If you like boat trips, fishing, snorkeling, and all water sports, Cabo is a great city for you to visit. Cabo is also home to fabulous restaurants and night life.
I love exploring, and about 20 minutes from Cabo San Lucas, there's the artsy and picturesque city of San Jose del Cabo. My husband and I really had fun looking around the little art galleries and boutiques. Before heading back to our hotel, we stopped at this restaurant called "Mi Casa" where the tables are strategically set among trees, making you feel like you are in somebody's backyard.
At Mi Casa, I also got my first mariachi serenade. Awe, it was so special. I asked and they sang my favorite Spanish songs of all times: "Paloma" and "Besa me" 😀
We celebrated 4th of July at the incredible One and Only Palmilla. What a magical place! The food was delicious and the people working there so welcoming. I can't wait to make our trip back!
Wearing from the top: BCGC dress, H&M bikini, Forever 21.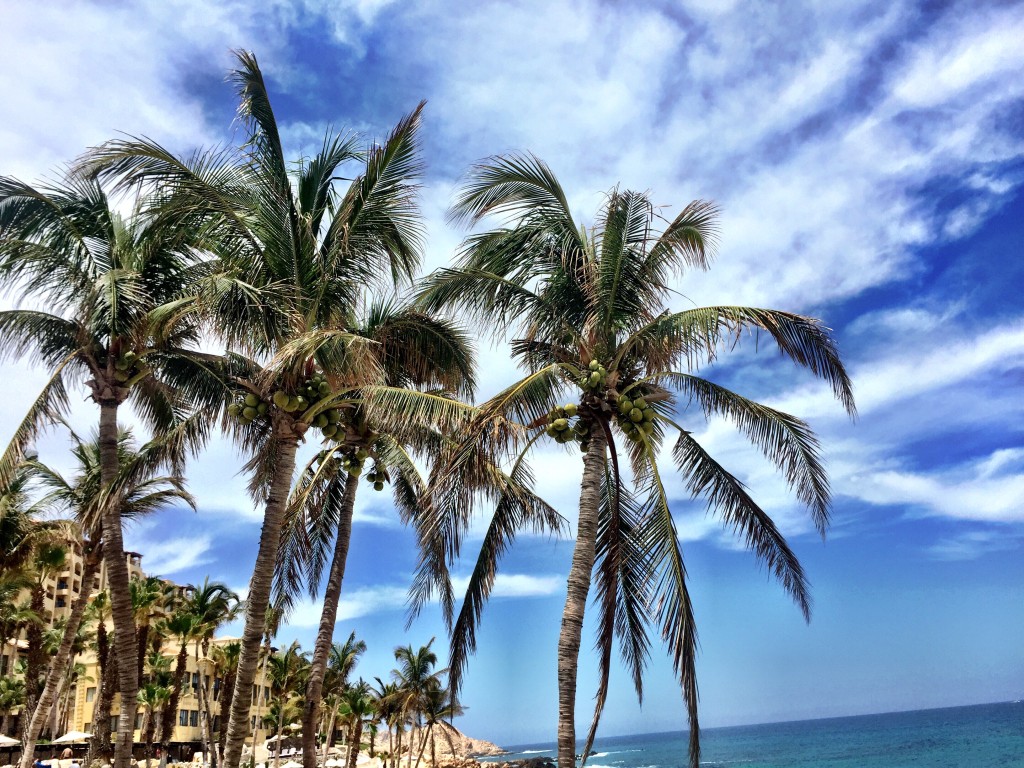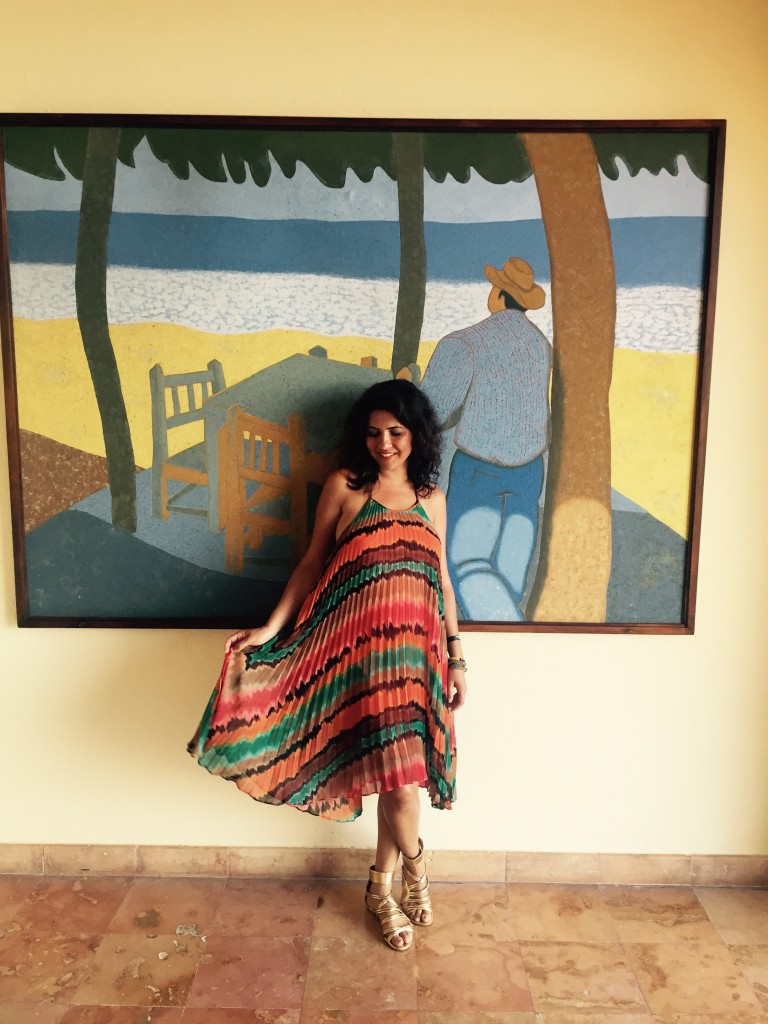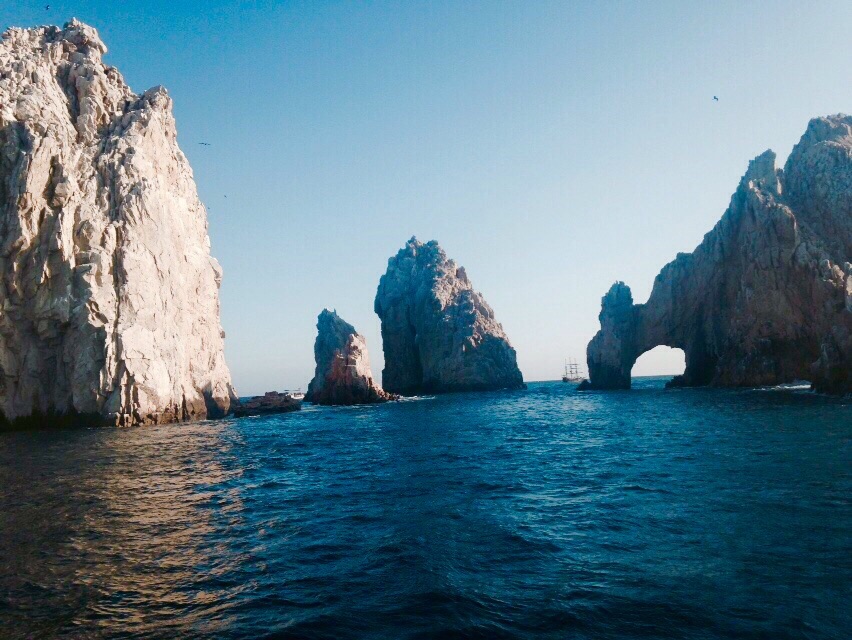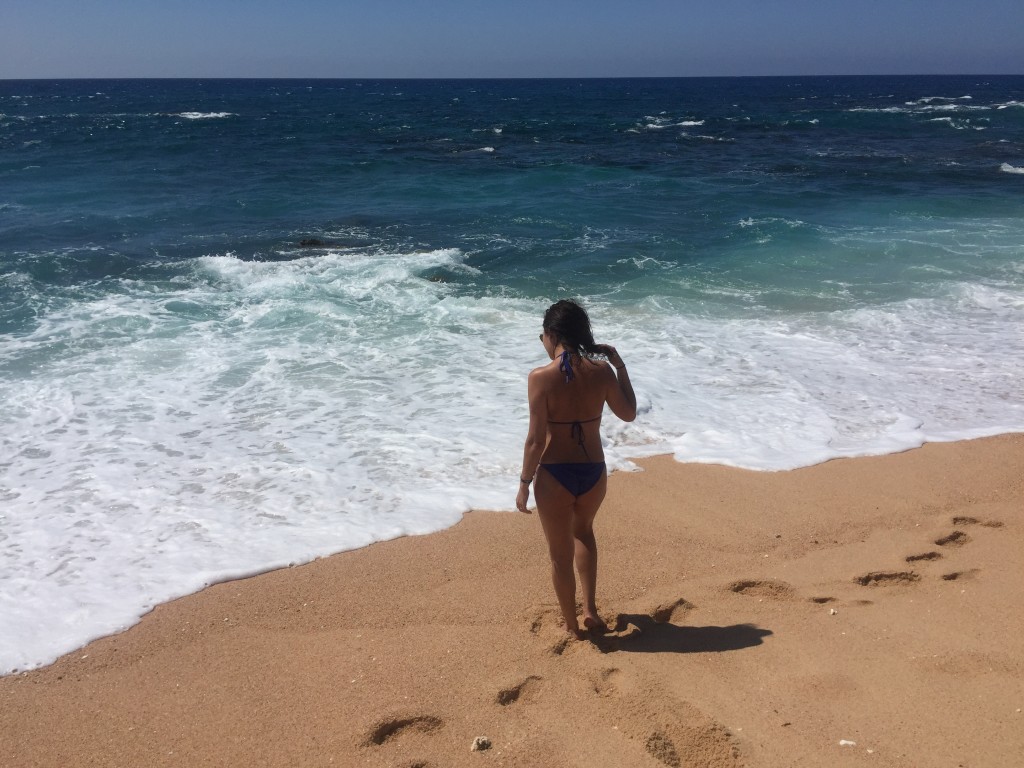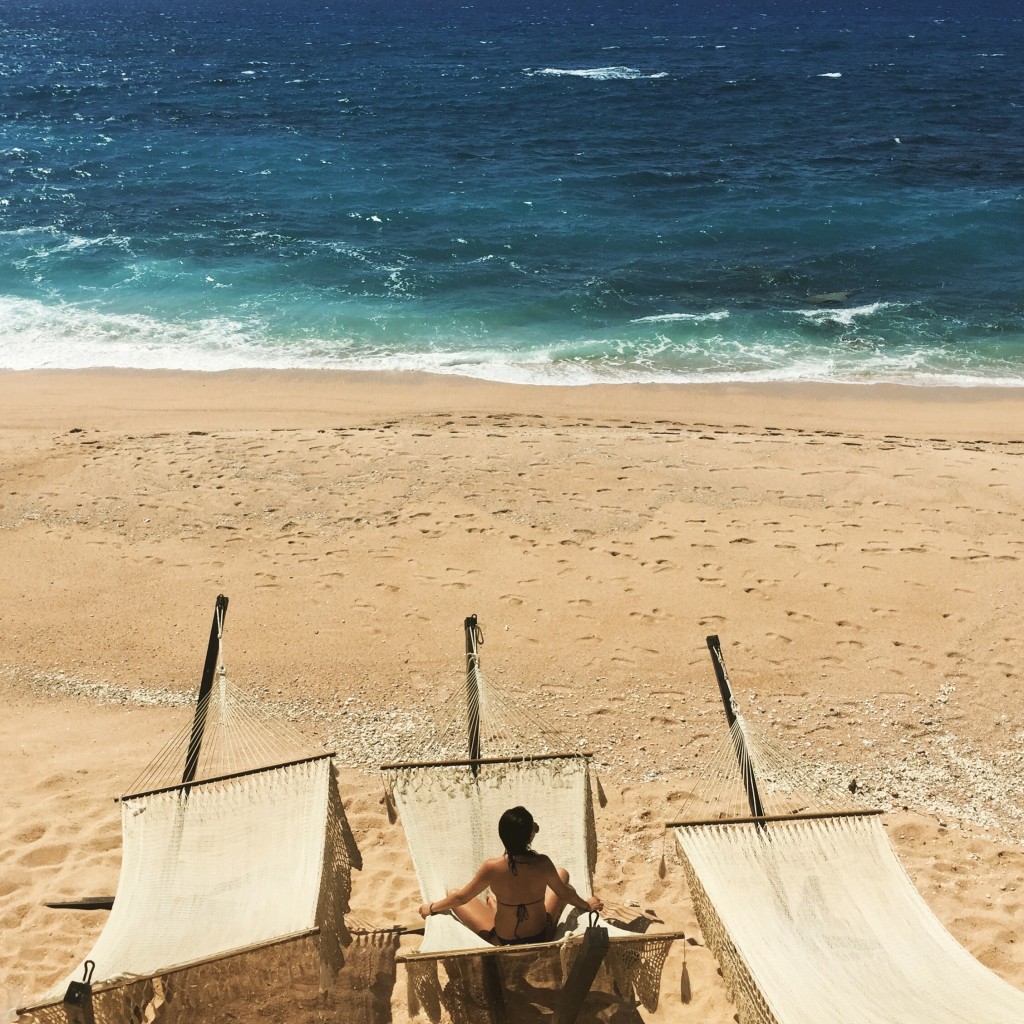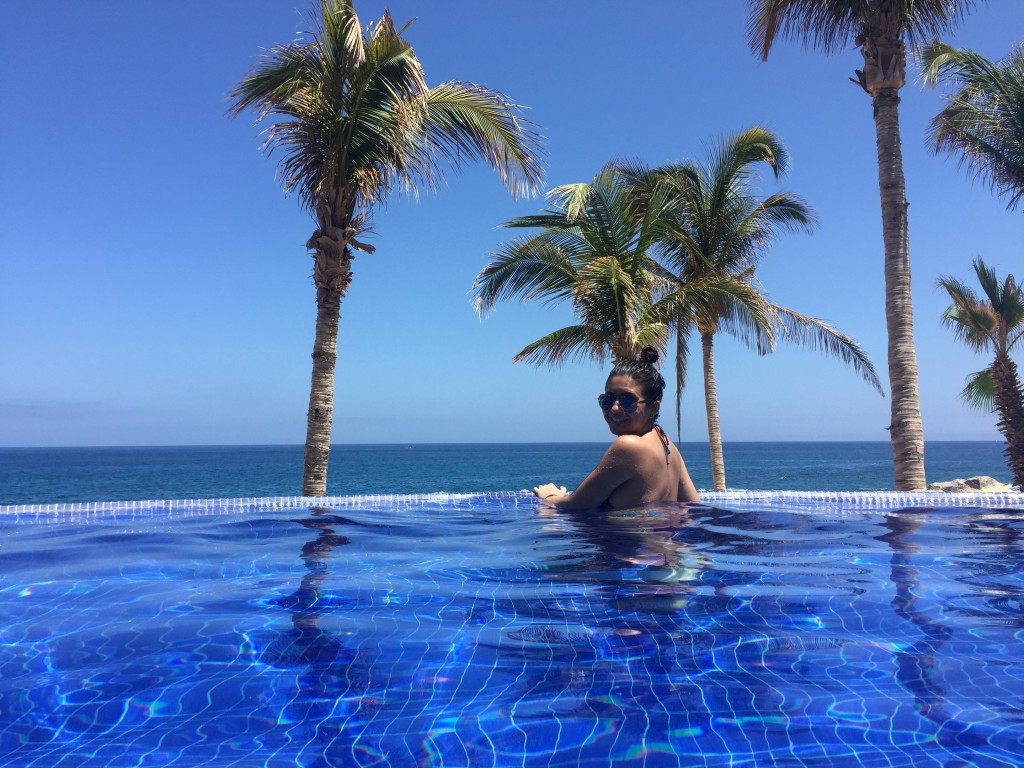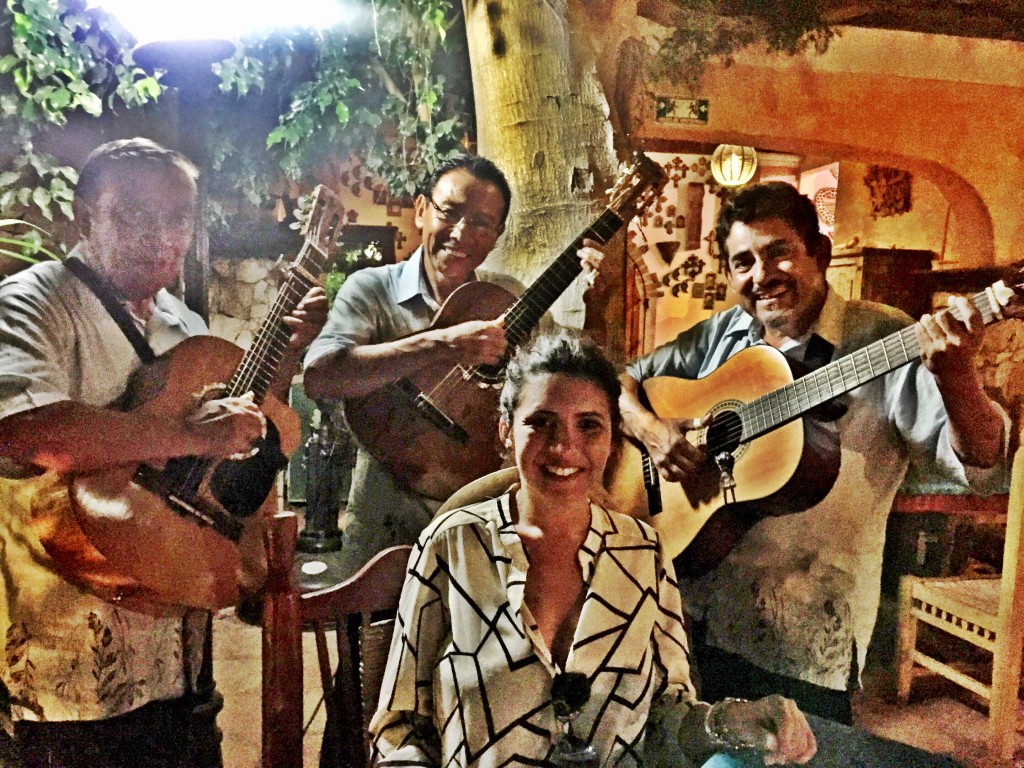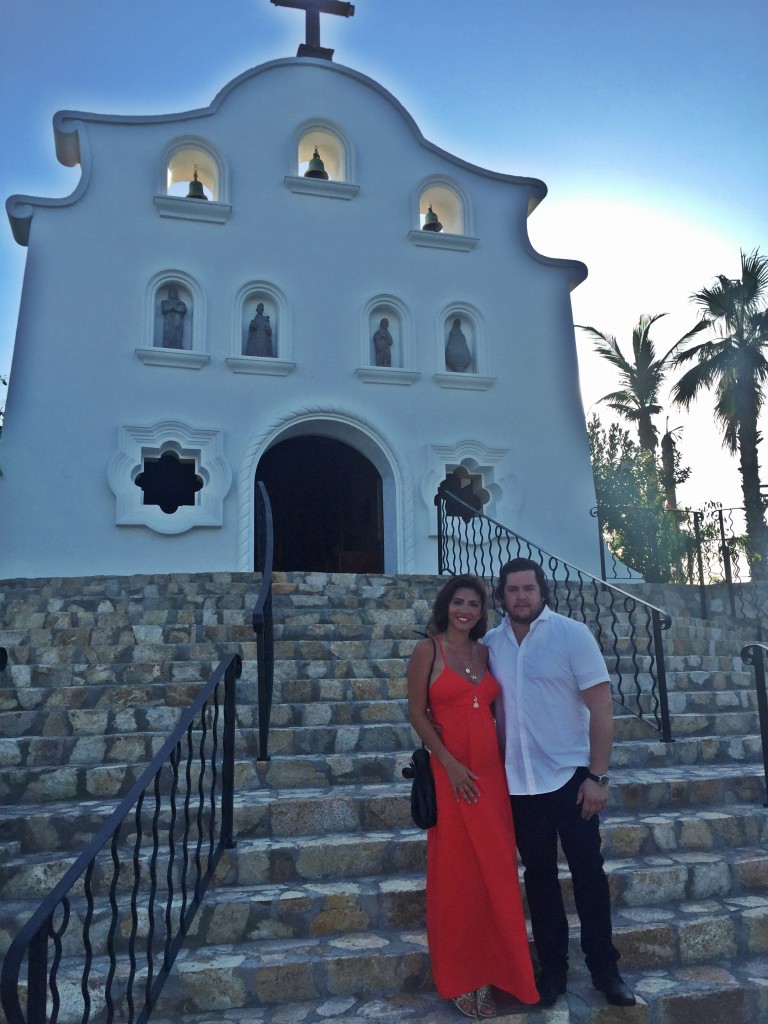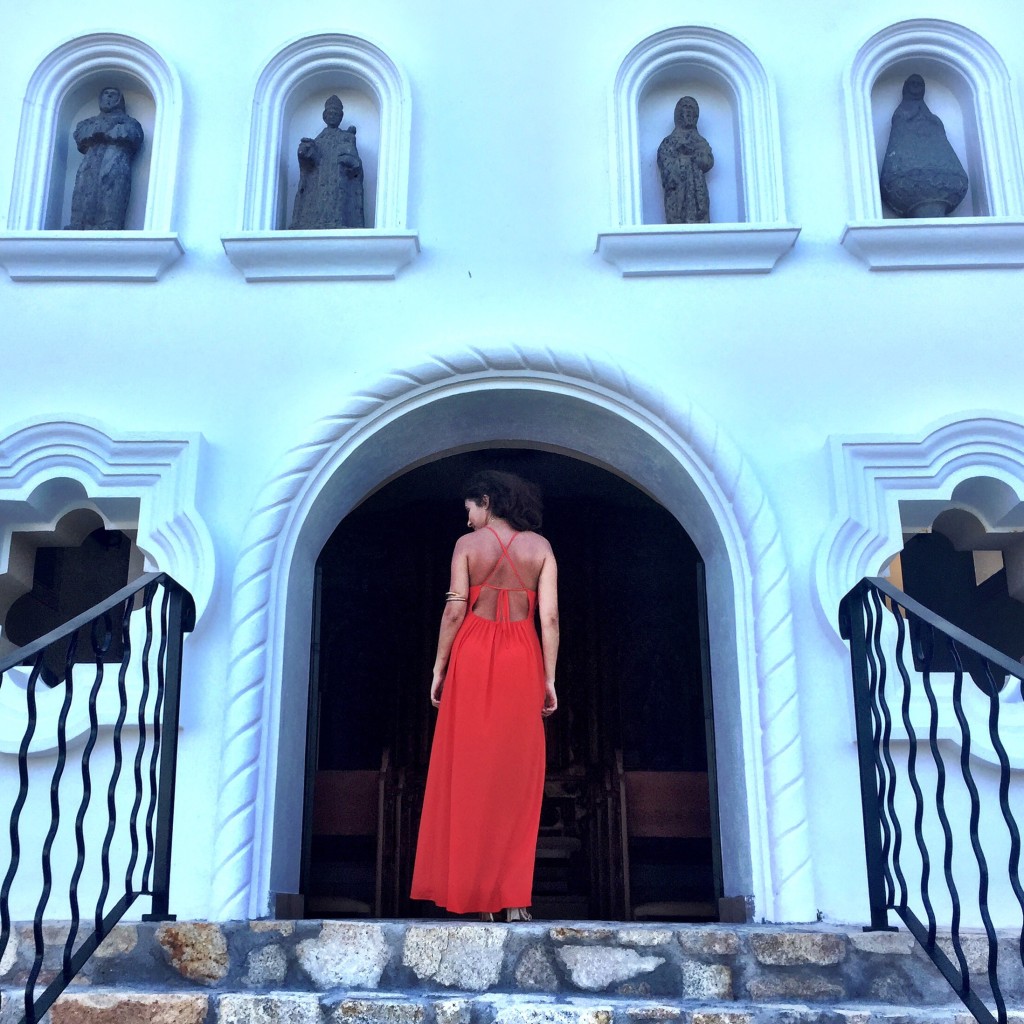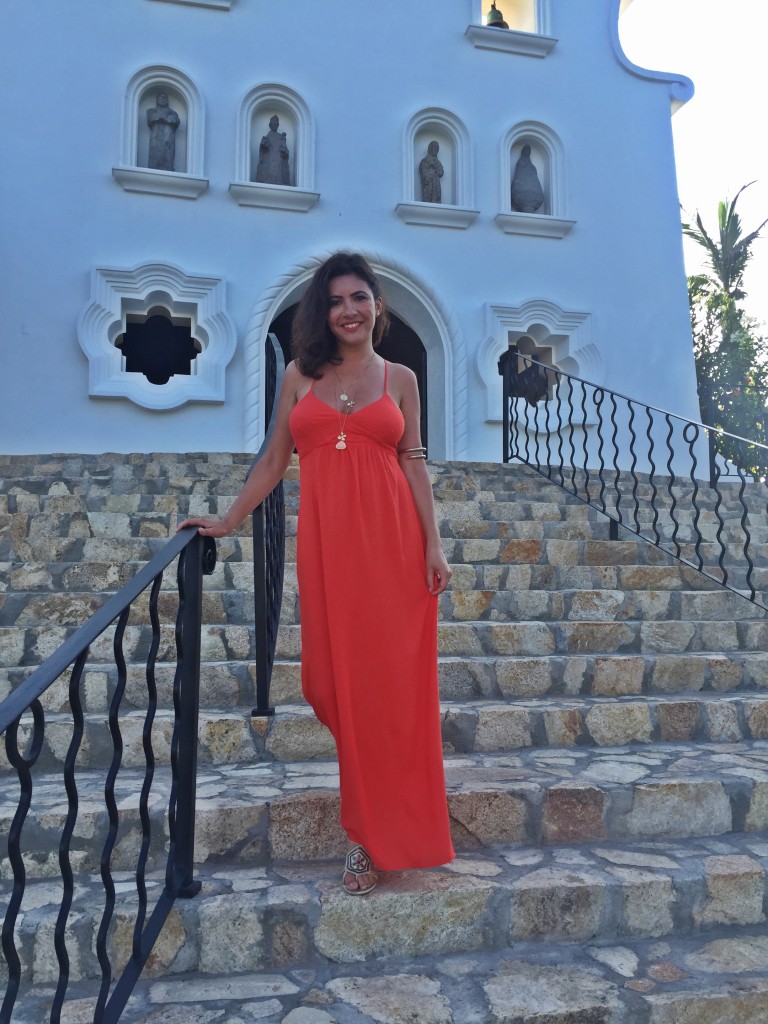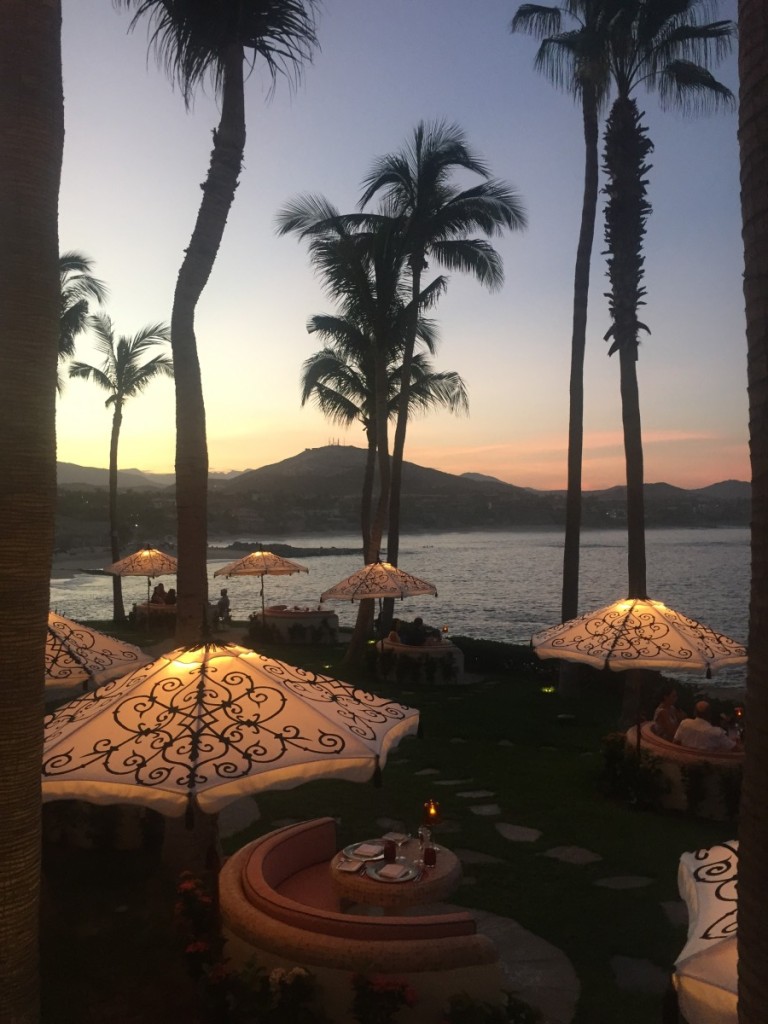 Ao olhar as minhas fotos do Instagram e pensando na semana passada, é como se estivesse em um sonho. Finalmente tirei minhas férias tão esperadas do meu trabalho, e passei cinco dias na bela cidade de Cabo San Lucas, no México. Fui com meu marido, e foi nossa primeira vez em Cabo. Foi tudo maravilhoso e nos divertimos muito. Aliás, como você pode não se divertir no México? Os mexicanos são pessoas maravilhosas. Eles são amigáveis, pessoas trabalhadoras … Eles são animados, como nós brasileiros, e sempre celebram a vida com um sorriso no rosto.
Eu já me aventurei pelo lado do oceano Atlântico do México (como você pode ver no meu post sobre a minha viagem a Tulum aqui), mas nunca tinha explorado o lado do oceano Pacífico .
Na minha opinião, os lados do Pacífico e do Atlântico no México são totalmente diferentes um do outro. Em Yucatán (lado do Atlântico), é mais tropical, há muito verde, mar do Caribe e também muito úmido. Em Baja California del Sur (lado do Pacífico), onde Cabo está localizado , é seco e é mais desértico, com belas vistas do oceano.
Cabo também é definitivamente uma cidade ligada ao mar. Preparem-se, porque é quente! Todos os bons hotéis tem vista para o mar e excelentes piscinas. Se você gosta de passeios de barco, pesca, mergulho e esportes aquáticos, Cabo é uma ótima cidade para você visitar. Cabo também é o lar de restaurantes deliciosos e de uma boa vida noturna.
Eu adoro explorar, e cerca de 20 minutos de Cabo San Lucas, existe uma cidadezinha pitoresca, famosa por seus artistas e galerias de arte, chamada San Jose del Cabo.
Passamos o nosso dia andando pela cidade e descobrindo por portinhas pequenas, grandes galerias e muitos trabalhos artesanais.
Antes de voltarmos para o nosso hotel, paramos em um restaurante chamado "Mi Casa" onde as mesas estão estrategicamente localizadas entre árvores, fazendo você se sentir como se estivesse no quintal de alguém. No Mi Casa, eu também tive a minha primeira serenata realizadas por mariachis. Awe, foi tão lindo! Eu pedi para eles cantarem minhas músicas favoritas em espanhol: "Paloma " e " Besa-me". Realmente muito especial…
Nós celebramos o feriado americano de 4th of Julho no incrível e belíssimo hotel One & Only em Palmilla. Que lugar mágico! A comida estava maravilhosa e as pessoas que trabalham lá são super acolhedoras e simpáticas. Mal posso esperar para voltar!