By Luci
I love the mixing of patterns to create a statement. Polka dot is one of my favorites, because of its versatility and sophistication. It's summer and it's hot, so nothing better than an off the shoulder top to feel the breeze. Here I pared it with pink cigarette trousers and one of my favorite statement shoes for a cheerful and sophisticated look. My tip: play with your closet! I'm ready for cocktails on this hot summer day. You?
Photos by Fabiola Masserant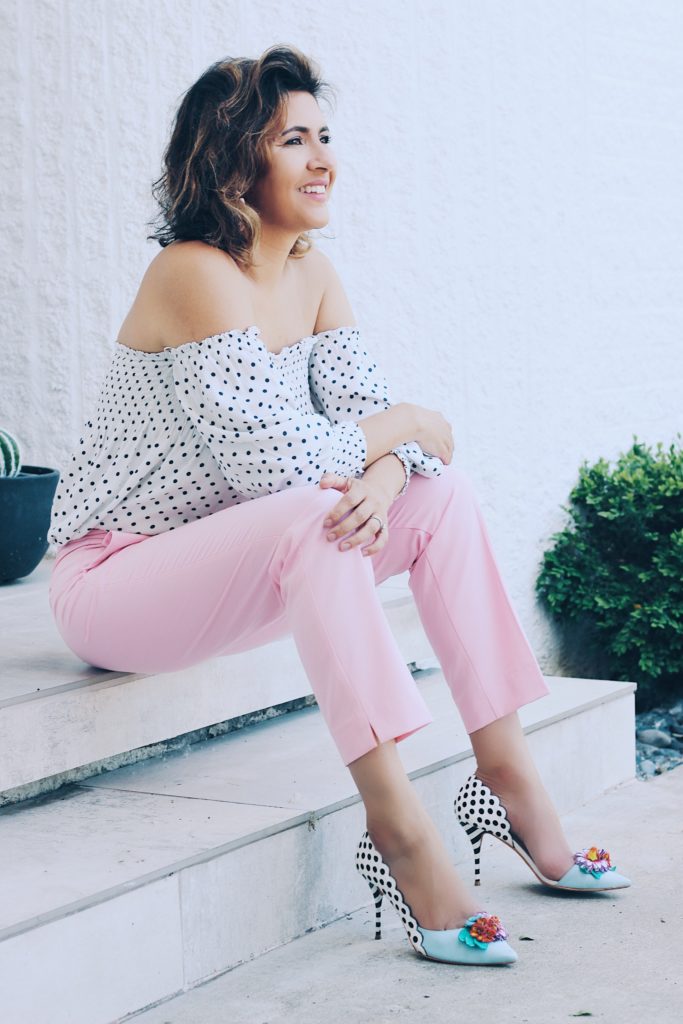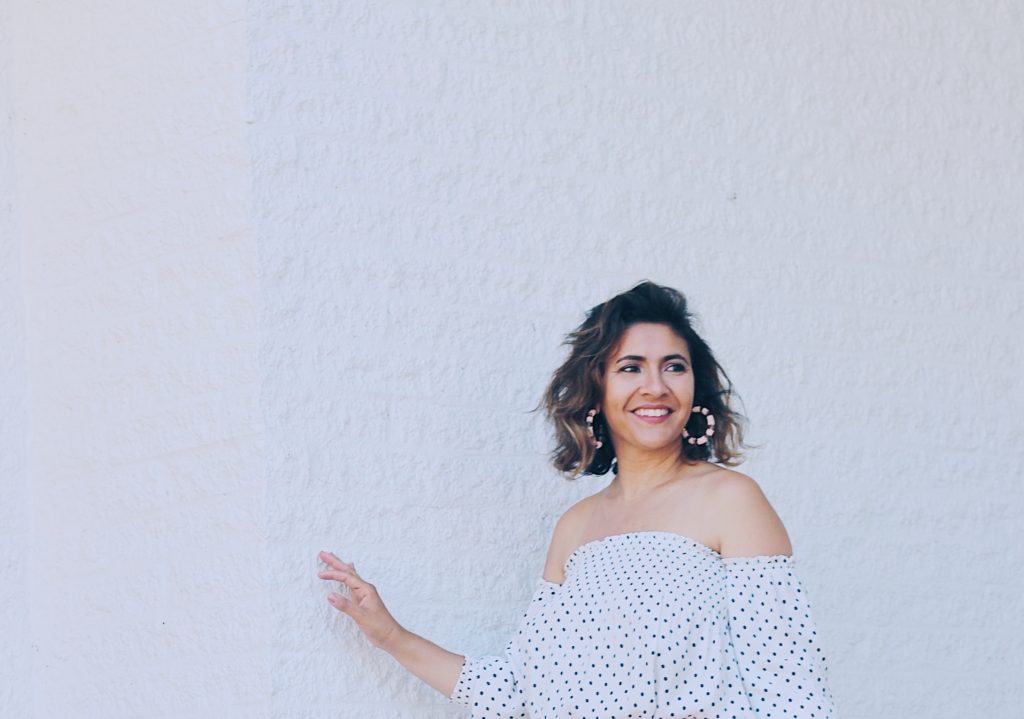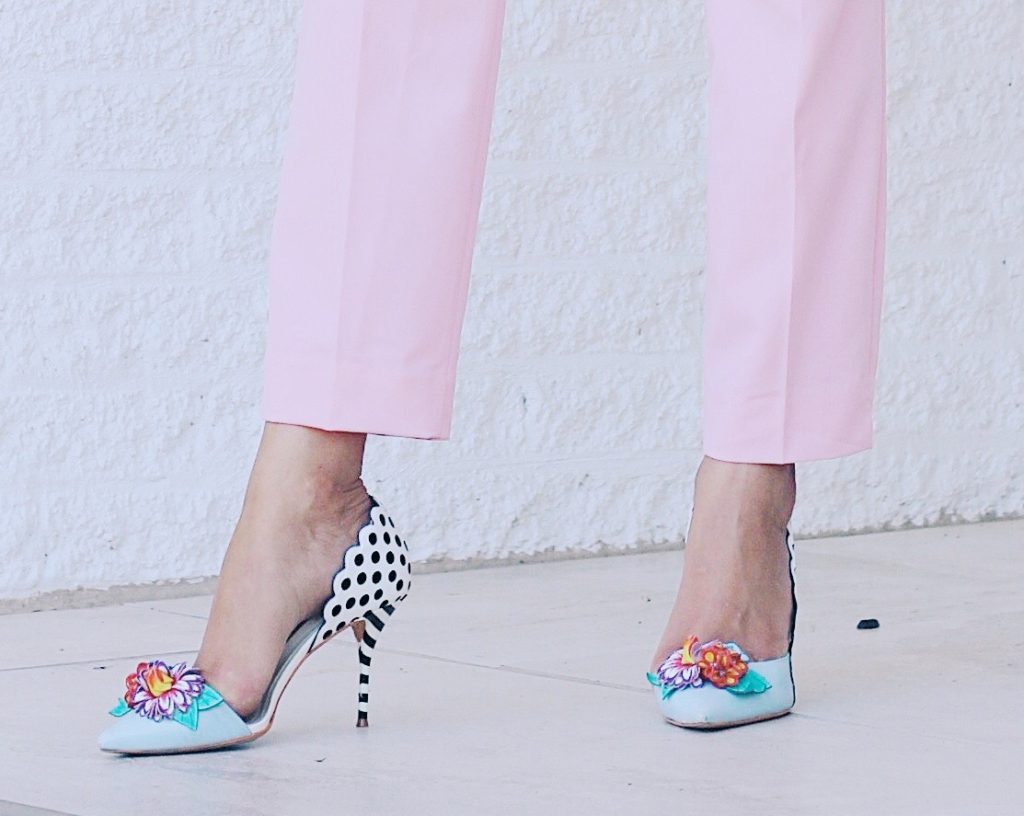 Wearing Zara polka dots top and pink pants. Shoes are Sophia Webster.
Portuguese version
Cores e bolinhas
Adoro misturar estampas e cores para sair do padrão. Bolinhas são umas das minhas estampas favoritas, porque são versáteis e dão aquele ar de sofisticação. É verão, e nada melhor do que um top de ombro a ombro para sentir aquela briza boa batendo no peito. Aqui eu joguei um top de bolinhas com uma calça cigarette rosa, e para finalizar um dos meus sapatos favoritos, que também sai do padrão, para dar mais uma animada e sofisticação ao look. Minha dica, brinque com seu armário! Estou pronta para um drink neste dia de calor, e você ?
Beijos.
Vestindo top e calças da Zara. O sapato é Sophia Webster.