Hi guys, it has been a while! Last time I wrote I still had a baby belly counting the days for my baby's arrival.
Baby is here and she has been a blessing. I will soon write about her and our first months together, but first let's talk about style…
Snow is melting over here in Michigan… Actually winter hasn't been that bad at all, however I love the sun so I celebrate any warm weather I can get 🙂
Here is a great look to cheer the warmer weather with lighter layers.
Layers are also a great way to show off your postpartum look as they can hide imperfections you might are not used to. So be creative! Don't be afraid to mix textures like I did in here and have fun with your look ;).
Lulu.
Camadas mais leves – Primavera chegando
Oi gente!!
Estou de volta! A última vez que escrevi aqui, eu ainda estava grávida, contando os dias para a chegada da minha pequena.
Minha bebê tem sido uma bênção. Logo logo vou contar para vocês aqui sobre ela, e os nossos primeiros meses juntas… Mas primeiro vamos falar sobre o estilo…
A neve está derretendo aqui em Michigan. Na verdade o inverno não foi tão ruim este ano, mas como eu amo o sol , eu celebro qualquer calorzinho 🙂
Aqui um look para brindar uma semana mais quente, que pede camadas mais leves.
Camadas também são uma ótima maneira de desfilar o seu look pós-parto. Elas escondem imperfeições que você pode não estar ainda acostumada. Portanto, seja criativa! Não tenha medo de misturar texturas como eu fiz aqui, e divirta-se com o seu look 😉
Beijos, Lulu.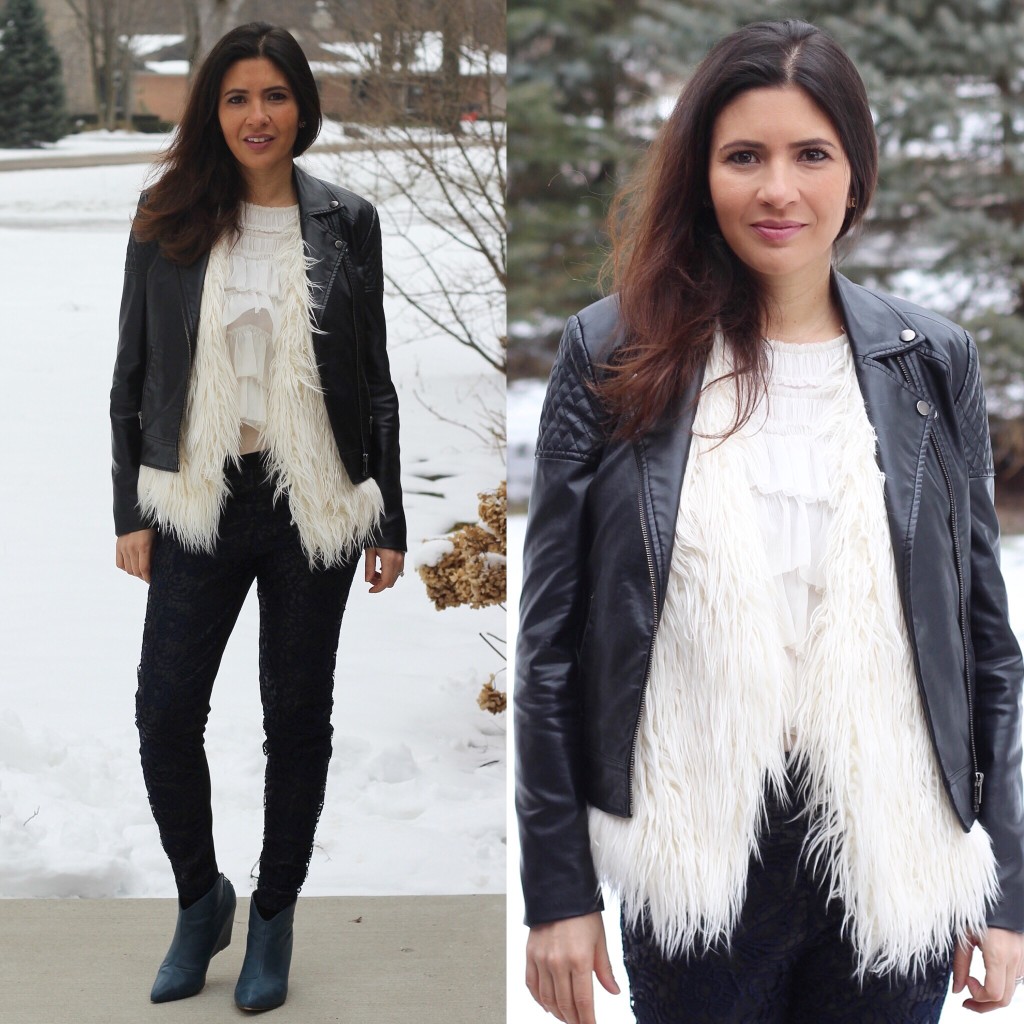 Lace pants and top: Zara
Vest and shoes: Nordstrom Rack
Faux leather jacket: Nordstrom