Styling Tip – Details that make the difference.
By Luci Fioritto
I really enjoy to be creative and reinvent pieces to give my personal touch to a look. Another way to style a puffy sleeves dress is by going one size up. This is a easy way to get more out of your wardrobe, and have room to reinvent a piece. You have to be aware of your body type and proportions for it to work, but when you find your way, you can create magic.
For this specific dress for example, I went one size up because of my bust area – it gave me more freedom and the option to style the cleavage/ shoulder areas different ways.
Here (on before) is how I got this dress, and then (on after) is how I'm wearing it.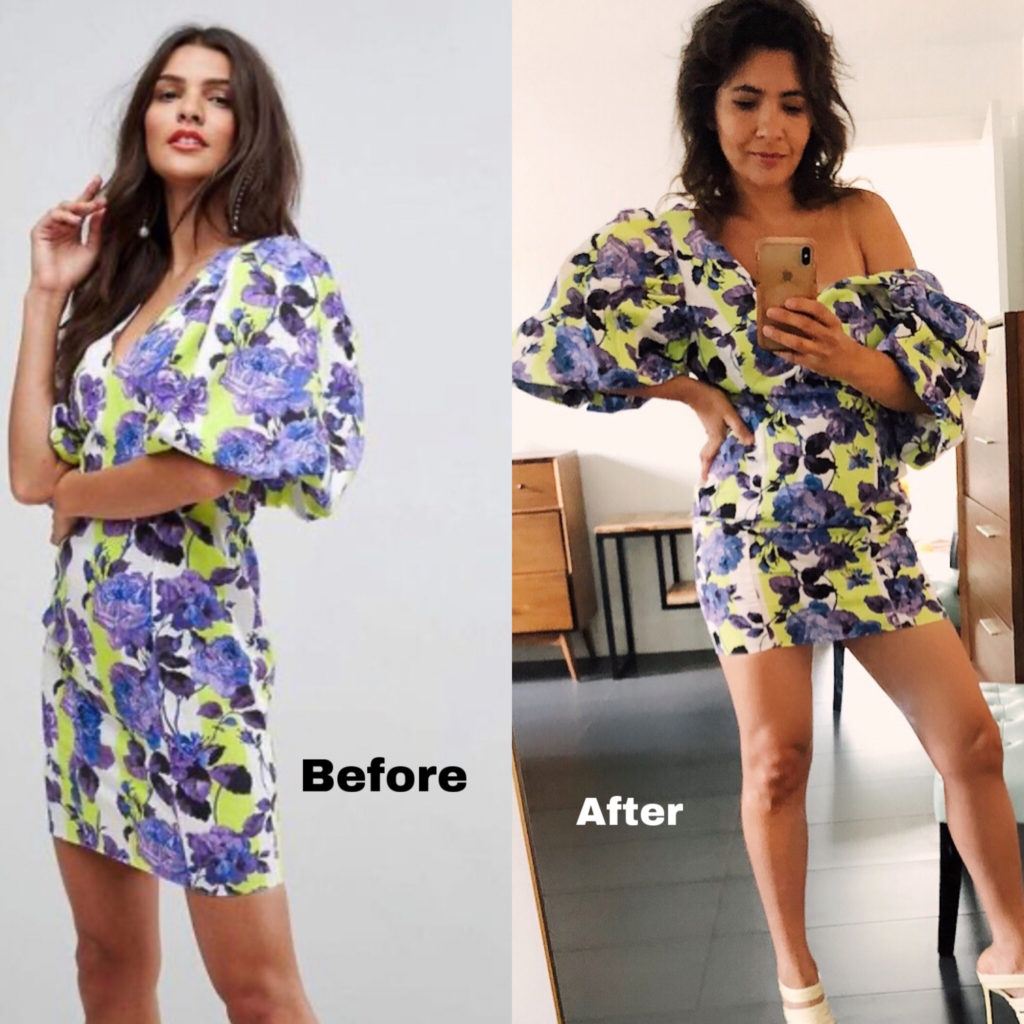 This is the fun about fashion. Reinvent!
My dress is ASOS, but it's sold out. You can find similar one here.
Did you like this tip? Let me know in comments.
Lulu.

Um Outro Jeito de Dar Aquele Toque à Mais, a um Vestido com Mangas Bufantes
Dica de Estilo – Detalhes que fazem toda a diferença
Eu gosto de ser criativa e reinventar peças, para dar meu toque pessoal a um look. Um outro jeito de dar aquele toque à mais, a um vestido com mangas bufantes, é comprar/usar um número acima do seu. Esta é uma maneira fácil de aproveitar mais do seu guarda-roupa, e ter espaço para reinventar uma peça. Você precisa estar ciente do seu tipo de corpo e proporções para dar certo, mas quando você encontra o caminho, muita mágica acontece.

Para este vestido especificamente, por exemplo, eu fui com um número acima do meu, por causa da minha área do busto. Isso me deu mais liberdade, e ainda a opção de modelar as áreas do decote / ombro de maneiras diferentes.
Acima (no before) está como eu comprei este vestido, e no depois, como eu o reinventei o decote do ombro e o uso. Não parece um vestido totalmente diferente?
Isso que é o divertido na moda. Você sempre pode reinventar uma peça, e adequá-la ao seu estilo.
Meu vestido é ASOS, mas está fora de estoque. Para um parecido, clique aqui.
Gostou da dica? Me deixa saber nos comentários.
Lulu.