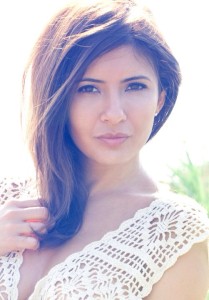 Hi, I'm Luci Fioritto…
Lulu is my nickname and Peartree is my middle name Pereira translated into English!  I am from Sao Paulo, Brazil and have lived in many countries like Portugal, England, Canada and Spain before falling in love and move to the United States, where I'm based in Michigan.
I am very active, and my surroundings always have been full of life, music, different cultures, colors and contrast. I have worked in marketing and advertising all my life, and in recents years I started my own business as an Image Consultant where I empower women, by helping them to show off the best version of themselves through their own unique and beautiful image.
I am also a mom of two amazing little girls, and I find this space to inspire and share our activities, family recipes and our little adventures with other moms who are also looking for ideas on how to spend more quality time with their kids.
Thanks for being here.
xo Luci.
For general inquires and collaborations please email:
[email protected]