New Year's tradition to ring in the New Year.
We all need a little more luck in the 2021. One New Year tradition I enjoy, that just so happens to have healthy benefits I remember celebrating while growing up, is eating 7 pomegranate arils to ring on the New Year in order to bring fortune and prosperity.
The Young me, didn't understand the symbolism behind pomegranates bringing fortune and prosperity. Older me, now understands why:
Pomegranate is rich in Vitamin C, Potassium, Folate and Fiber. It has wide-ranging benefits and may help reduce your risk of various serious illnesses, including heart disease, cancer, arthritis and other inflammatory conditions, just to name a few.
I want Pomegranate every day in my life!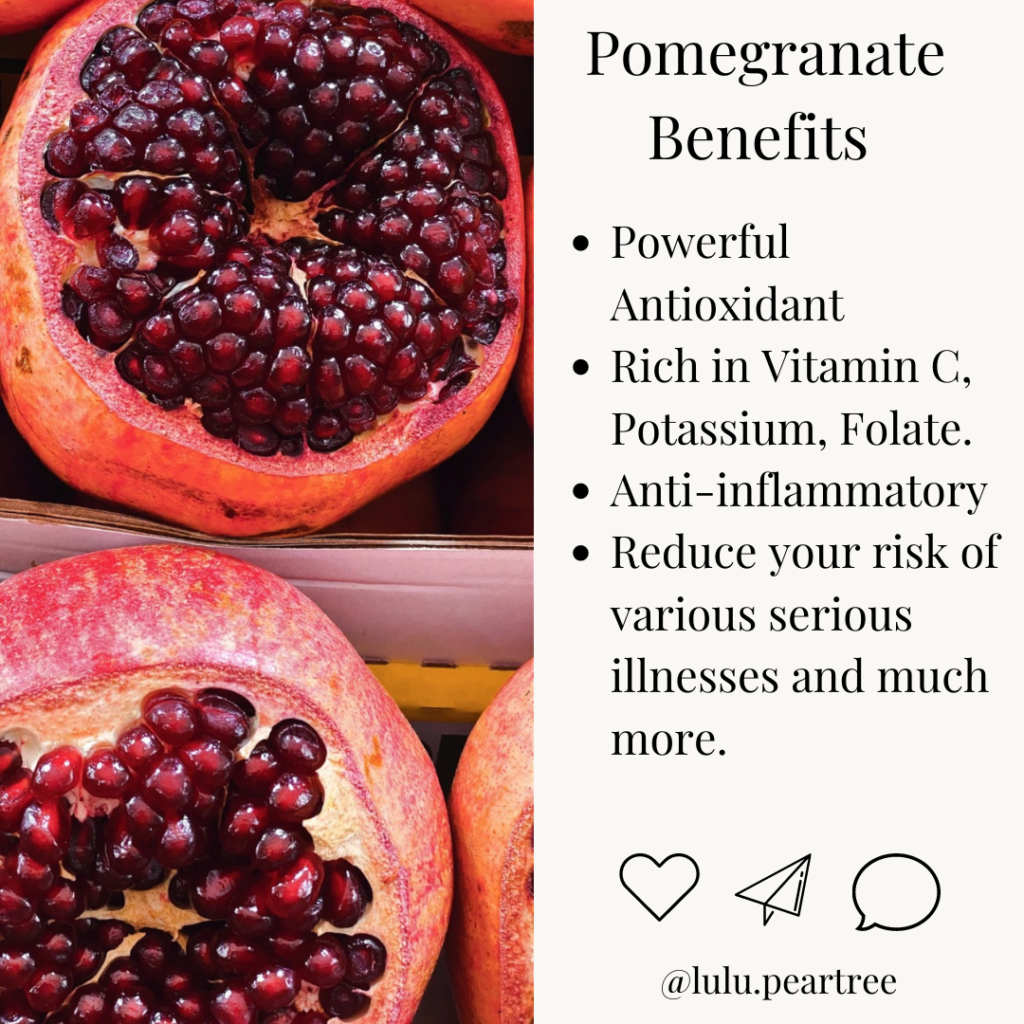 What's your favorite New Year's Eve tradition that you celebrate where you are from ? Share below