Valentine's Day Outfits Ideas. I love to make my looks more interesting and versatile, and I am always changing the styles of my outfits by adding some styling tricks for a little extra (or some "bossa" like we say it in Brazil).
With so many having our date night at home this Valentine's Day, I put together two great outfits that are great if you either like to dress up or stay casual, but looking put together.
Look 1 – The AT Home Sophisticated Look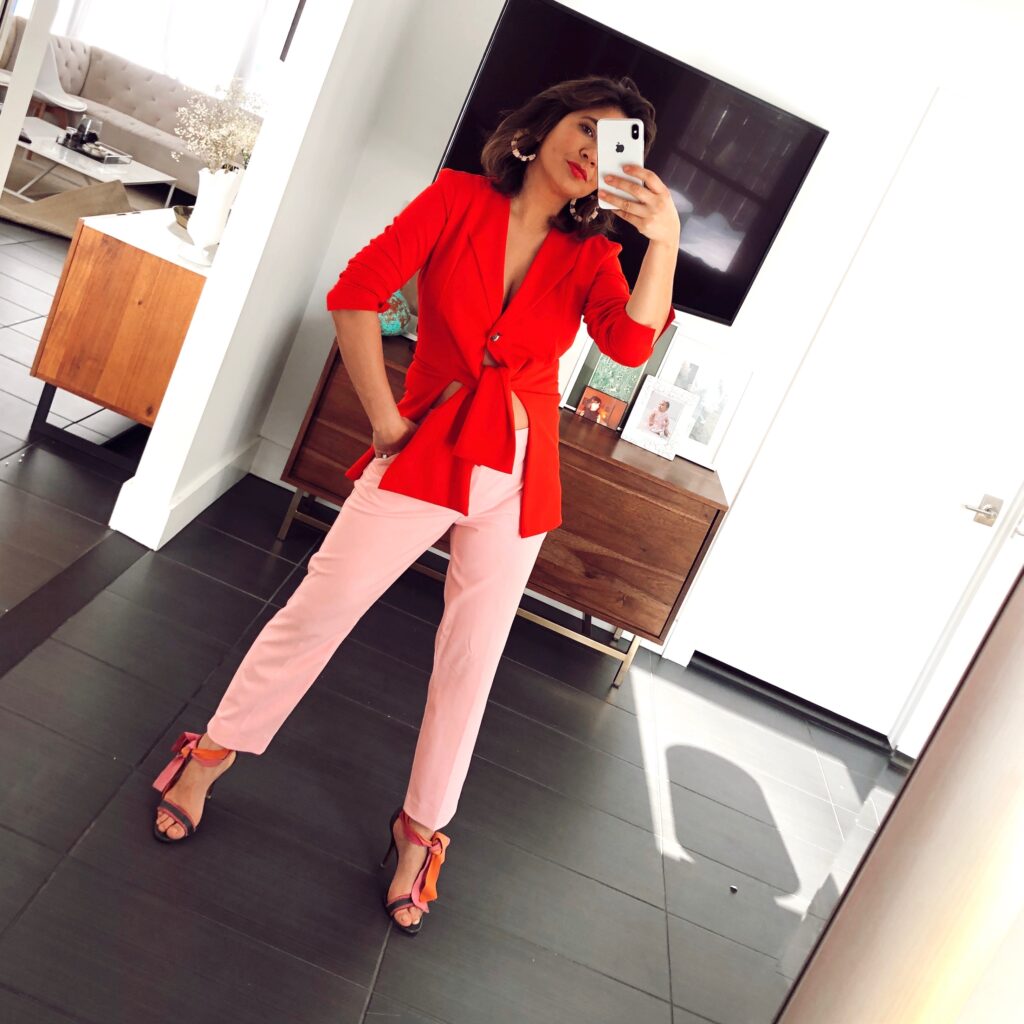 Styling Trick: I tied a knot in the front of my blazer to make it look almost like a bow. I love how it came together.
SHOP THE LOOK

Look 2 – Casually Waiting For My Valentine Look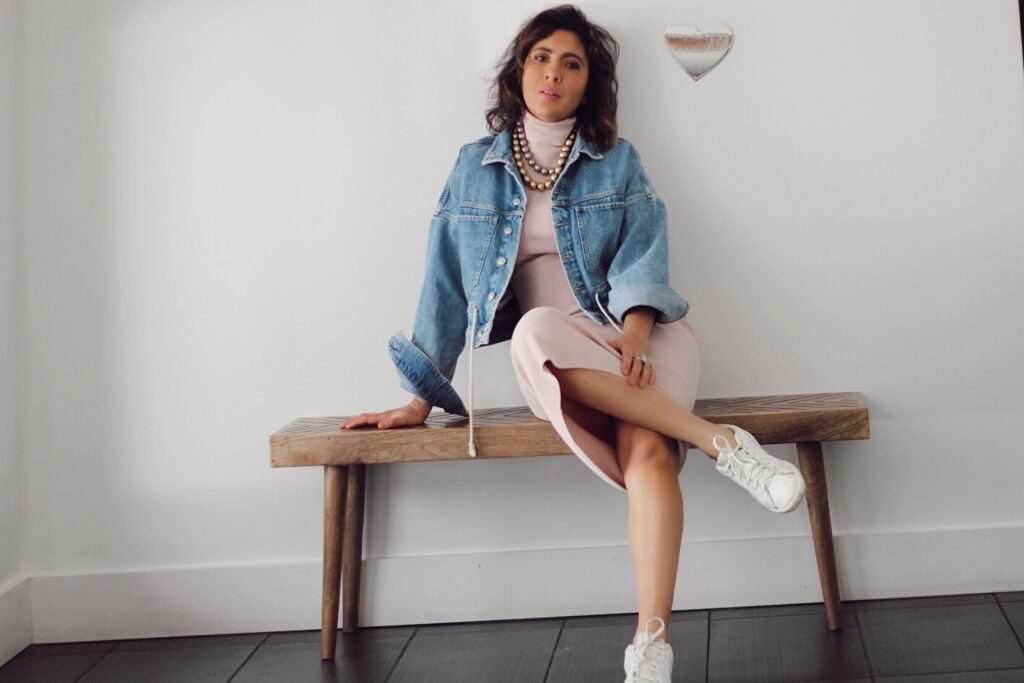 Styling Trick: Gave a turtle neck fitted dress that I usually dress it up with heels, a transformation into a more casual look. The sneakers in addition with the jean jacket, gives the cool vibe approach for a more casual atmosphere.
SHOP THE LOOK

Do you like to get creative with your outfits? Let me know in comments which style you like best.