It's the weekend of love, and just because we are stuck at home, that doesn't mean we shouldn't find ways to say I love you. My Valentine's Day became even more special after having my little ones. Here are 8 Valentine's Day at home ideas to make your day with the Kids extra special:
Make a craft as simple as a card together, and gift each other.
Decorate the house together with heart shapes. We did that at our house (pictured) with some colorful hardboard ones we got at Target.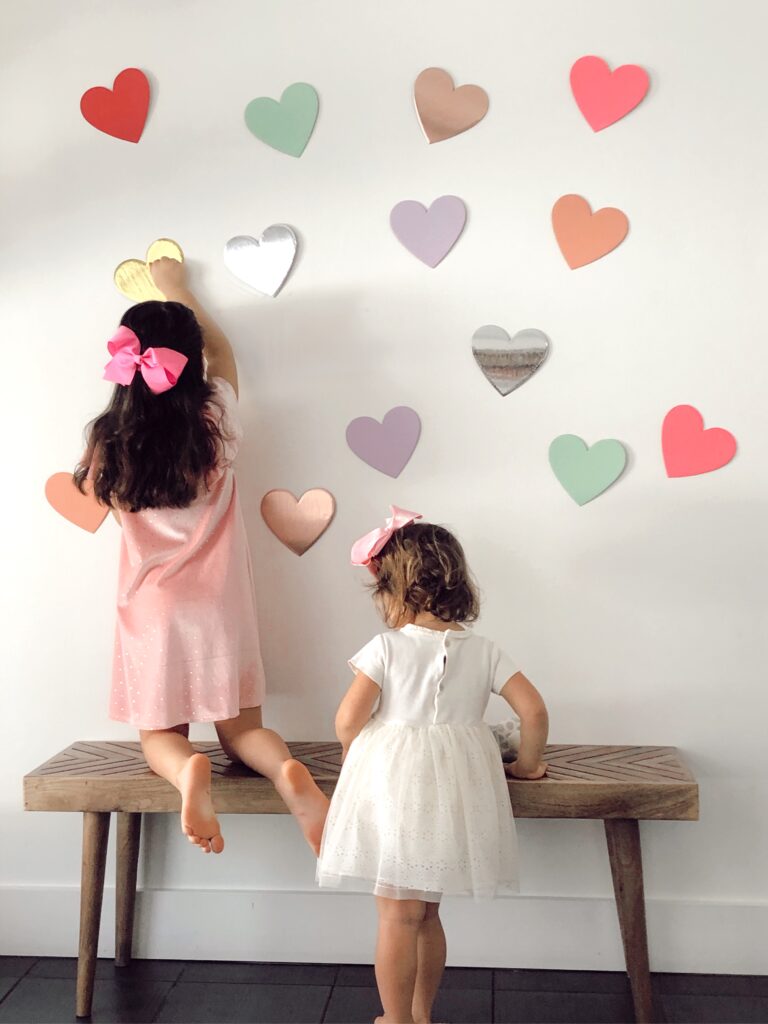 Pick some flowers together at the market for around the house. My girls love this one, and it makes them feel so special.
Make a Valentine's Day treat together: cake, cookie, a banana split! Buy sprinkles, cake/ cookie mixes, chocolate, be creative and have fun. The kids will love it!
Plan Valentine's Day breakfast menu together: make heart shapes pancakes!
Watch a movie while eating chocolate ice cream.
Play Spa at home. We do this one all the time on the weekends, and my girls get so excited. We give each other foot massages, have our nails paint, and relax.
Make a heart shape pizza.
Let me know in comments which idea you like best! The important here my love, is creating memories, that is what matters the most.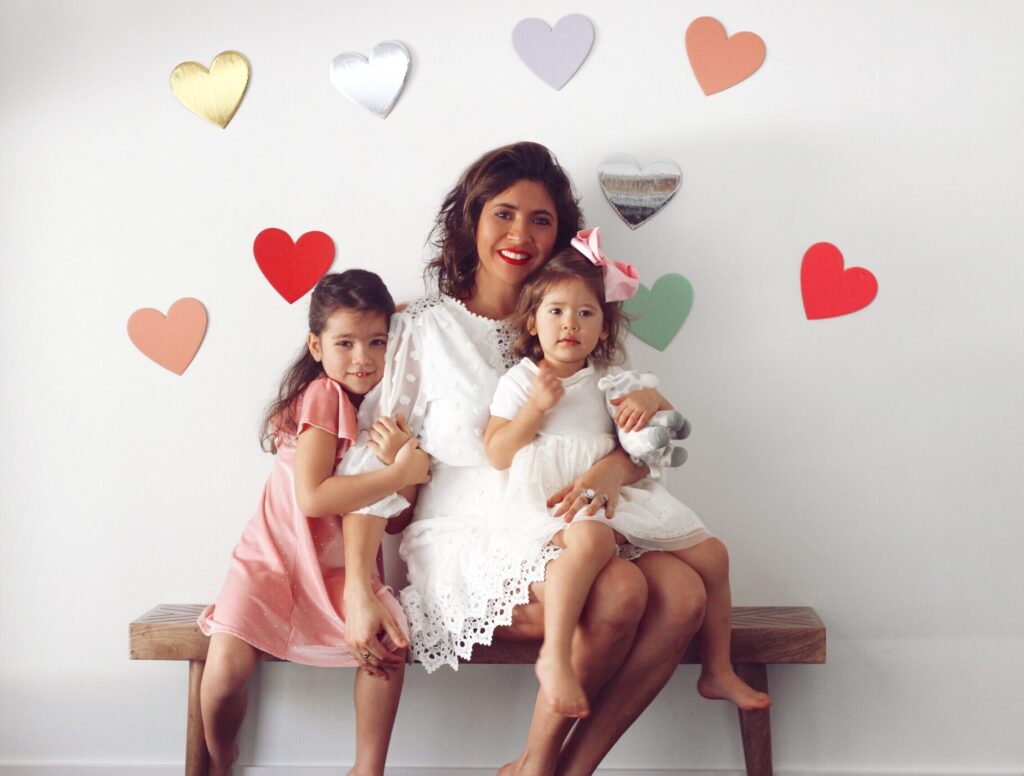 Happy Valentine's Day weekend!!
xo, Luci.
Do you like the girl's dresses? SHOP below a couple darling finds similar to what they are wearing:

Disclosure: I link products and companies based on their quality, my personal opinion and my experience. Some of the links in my posts are affiliated links, and I will earn a small commission if you decide to purchase them.