My little baby girl turned 16 months yesterday! I can't get over the fact she's growing up so fast!
? I've just noticed that it has been almost a year since my last post here. Wow, time flies… Can we stop time, please?
It's Mother's Day on Sunday, and it's the perfect time to talk about the most incredible thing that happened to me… becoming a mother.
Motherhood started for me when I first learned I was pregnant! You can't see what's going on but there's something magical happening inside you… You don't understand, but you are both physically and psychologically carrying your child. Your instincts kick in and you start right there, you protect that belly with your life. You change your habits, your diet… life changes, you are a mother now!
Magic continues when baby is born, you feel God's power and love, so much love. After days into it motherhood puts you in check. You feel miserable and sometimes think you are not good enough. That's when you look at your child and you realize you are doing a good job! You see love. You've got this and a new day starts again… you feel happy and you look forward to what tomorrow brings.
Each milestone, each smile and each new discovery means the world to you and all you talk about is how perfect and incredible your baby is. Your child is perfect in her own way and you love her no matter what.
I'm still new to it, but motherhood for me is love. For me a mothers love is a natural instinct, this instinct is the gift that God instilled in us to love one another, unconditionally.
MOTHERs, there's no better word than LOVE to express everything you are.
Happy Mother's Day to all my fellow moms. FELIZ DIAS DAS MÃES, MAMÃES LINDAS!!
Luci.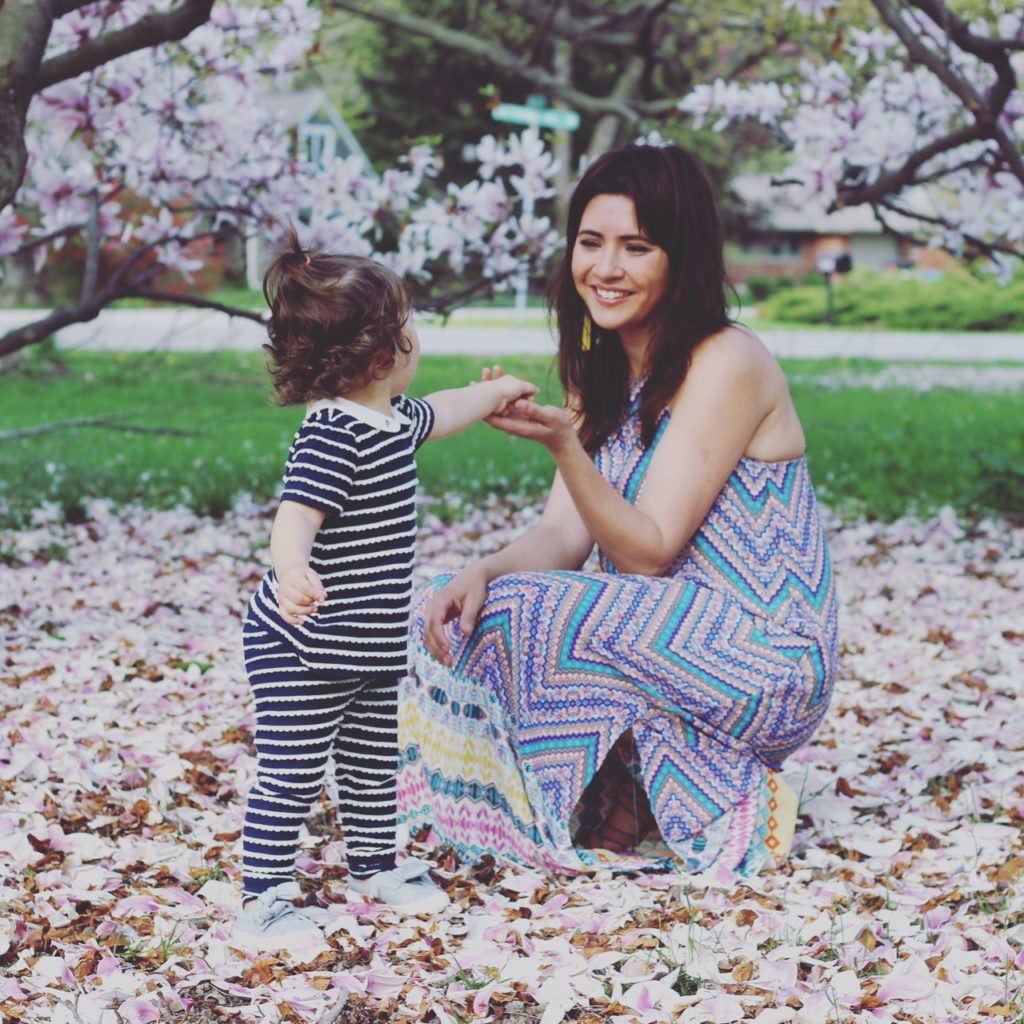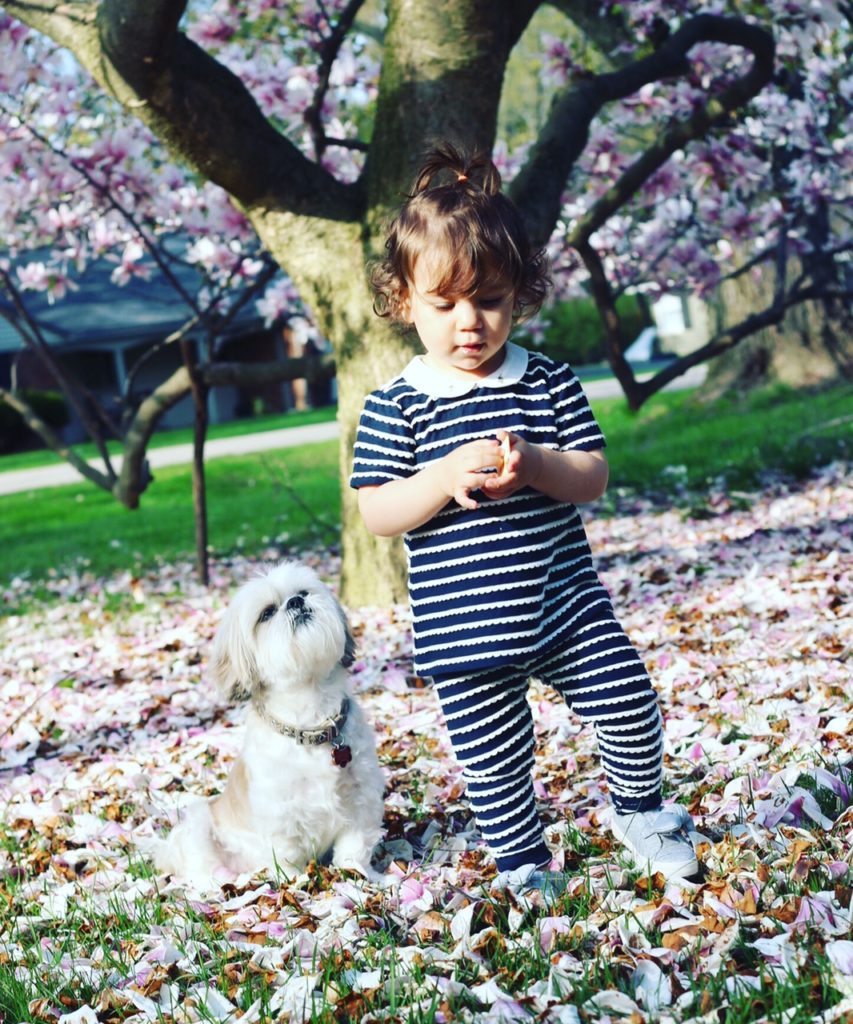 Get the look:
Vivi is wearing Victoria Beckham Stripe Collared Top and Pant Set for Target.
Mama got her dress at Nordstrom Rack.