Fashion finds during quarantine closet cleaning. We need to clean up our closet every once in a while, and little treasures can be found in the process, like this dress I wore for Easter!
I got this dress as an option for a pregnancy shoot when I was expecting my second child, and I never wore it! I bought a size up at the time because of the bump. Now it's a bit loose, but after belting it up it gives me a great silhouette and fits perfect! I'm so glad I invested on something I could wear after.
Have you done a closet clean up during these uncertain times, yet? I'm curious to hear what you have found during your cleanups. Let me know about your finds in comments!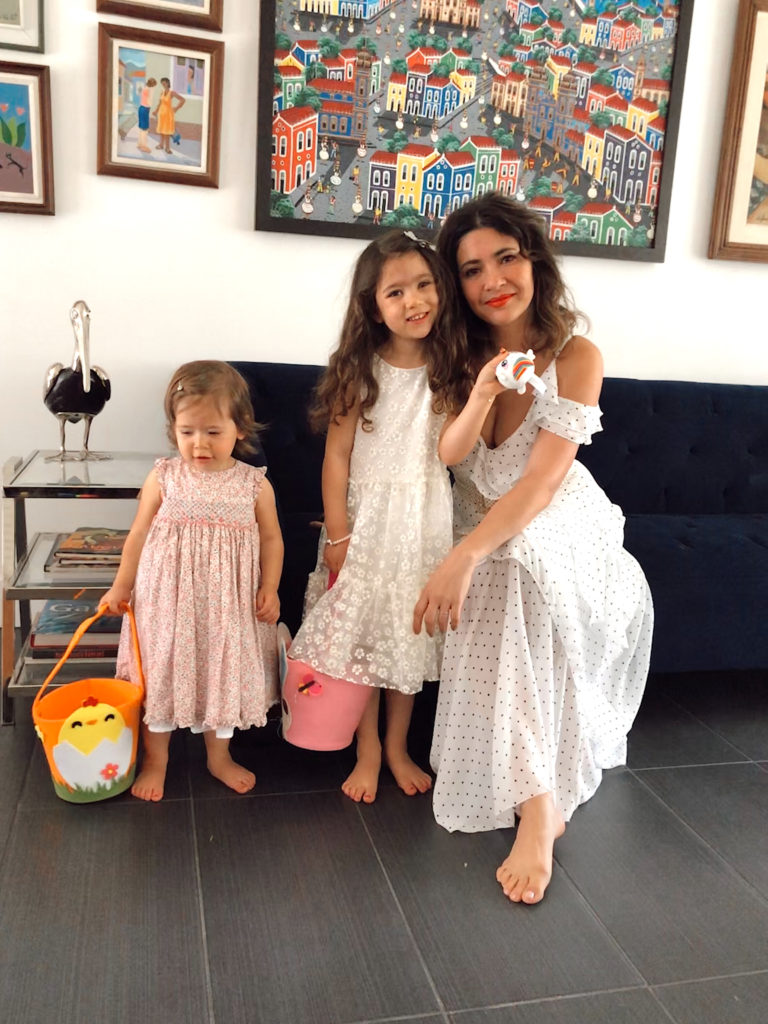 Portuguese Version
Achados Fashion na Limpeza da Quarentena
Achados que você encontra no seu guarda-roupa, enquanto faz a limpa na quarentena. Adoro esse vestido que usei para a Páscoa! Eu comprei esse vestido como segunda opção, para o ensaio de quando eu estava grávida da minha segunda filha, e nunca usei!
Na época, comprei um número acima para servir por causa da barriga. Agora está um pouco largo na cintura, mas depois de colocar um cinto, o caimento ficou perfeito!
O que vocês acharam nas suas arrumações? Tenho certeza que muitos se identificam.
As meninas estão usando Little Me & HM. Meu vestido é Forever 21 e cinto é Mango.