Hello December!!
Last month of the year, with yet so much to be done. Christmas parties, end of the year meetings at work, Christmas lists to go over, a toddler turning 2 in January… Pheww, so much to do and so little time… I need a hot chocolate!
Winter is arriving by the end of the month, and we are really taking advantage of the last nice fall days outside, which by the way has been absolutely beautiful this year. The weather has been cold but nice, perfect timing to rock one of my favorite looks: my black fringe poncho. It brings a statement to my look which I love! Here I styled an all black on black look pairing it up with a mini black skirt, black tights and some dark green boots to add color. Super chic!
What about you? What kind of piece do you like to use to make your statement outfit?
beijos,
Luci.
Photos by Jessica Petrelli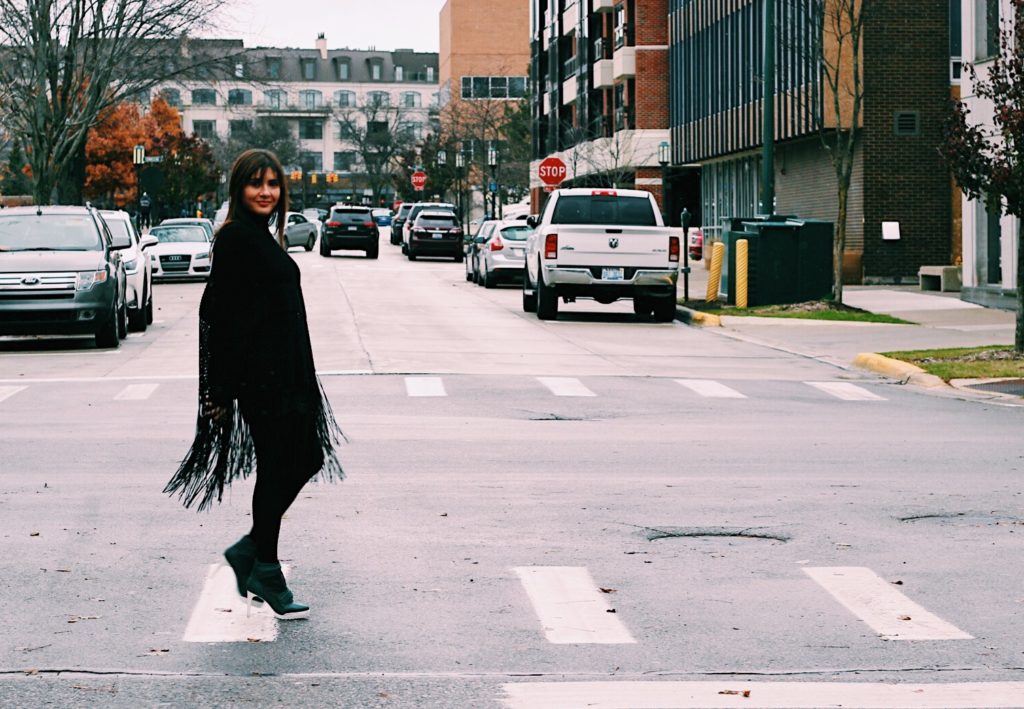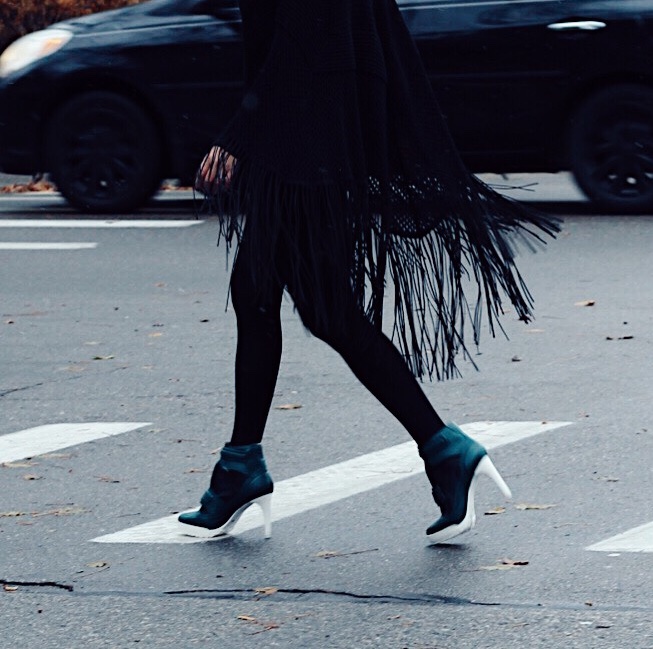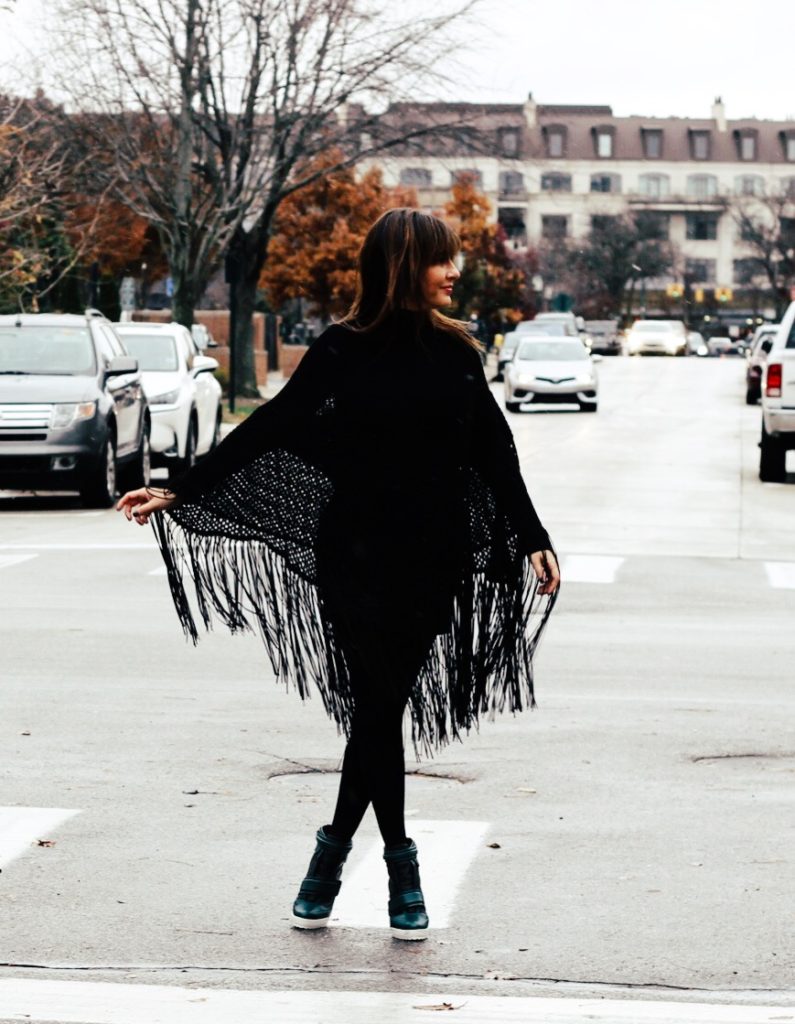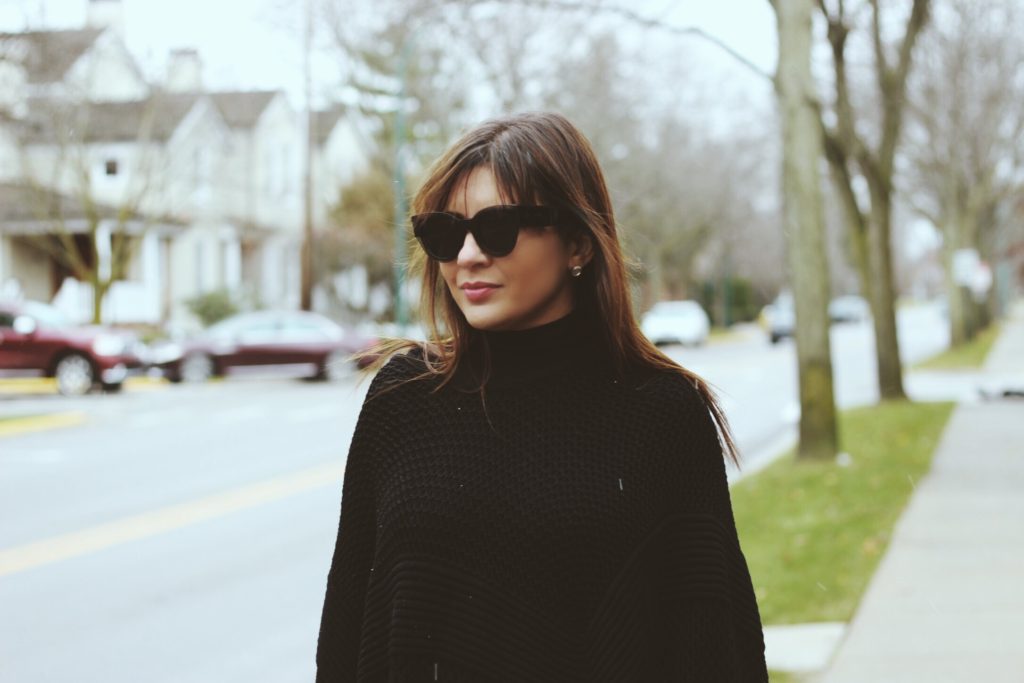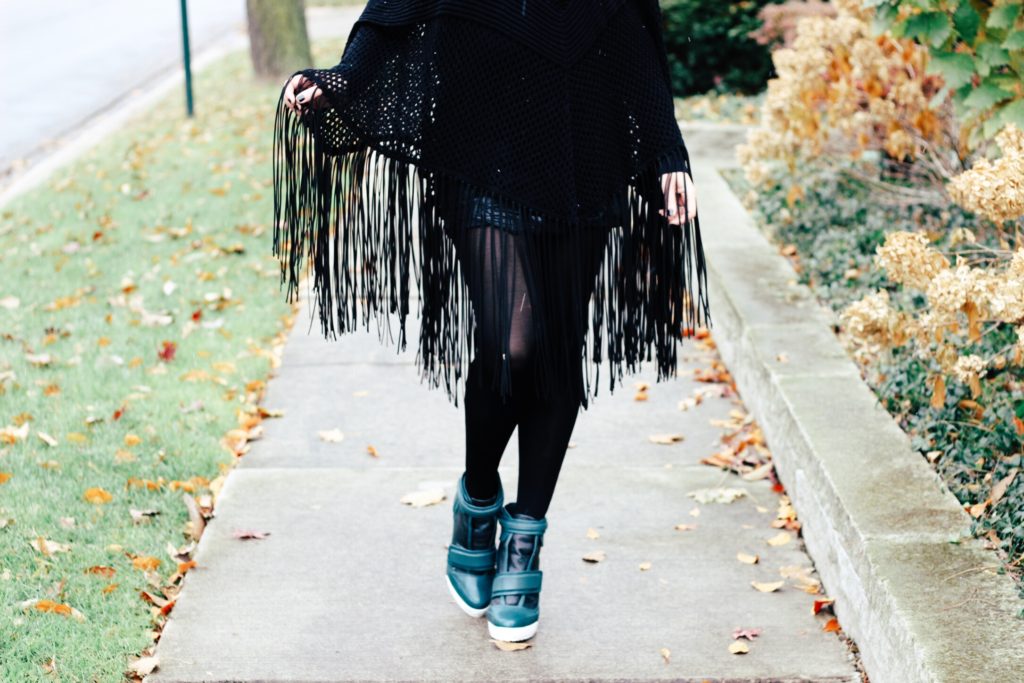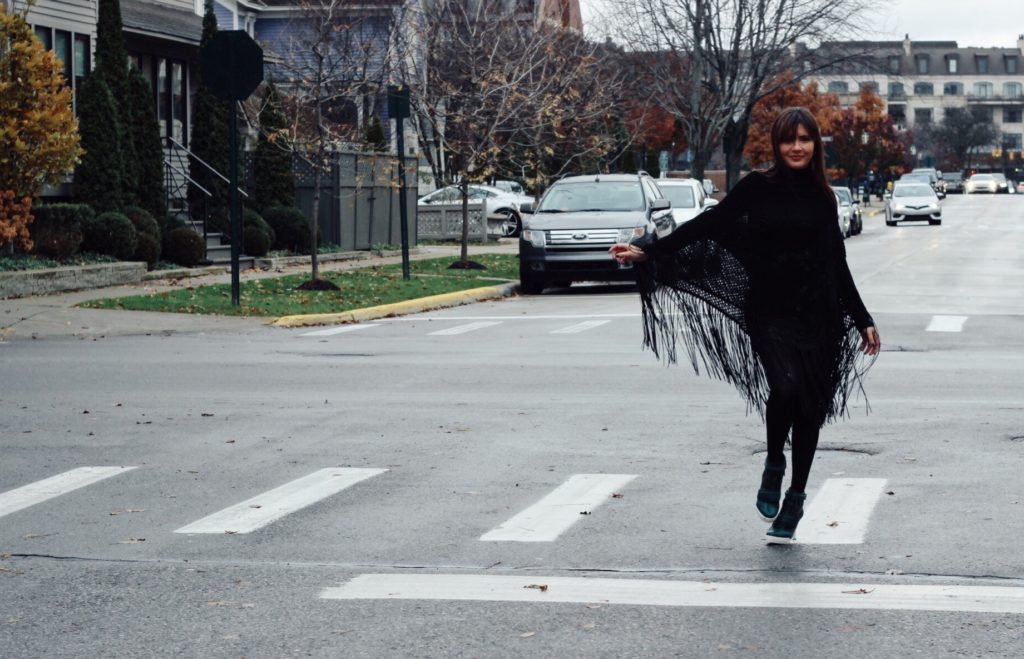 Fringe Black Poncho: Neiman Marcus (old)
Green booties: BCBG Generation
Sunglasses: Celine