The White Blazer is a must have during the Spring/ Summer months. The trend keeps coming back year after year because of its versatility. In other words, it can be considered a Spring wardrobe staple and a great option for a work-smart outfit during the warmer months. As a result, you can make more serious outfits feel breezy and relaxed in the most crispy Spring days or Summer nights.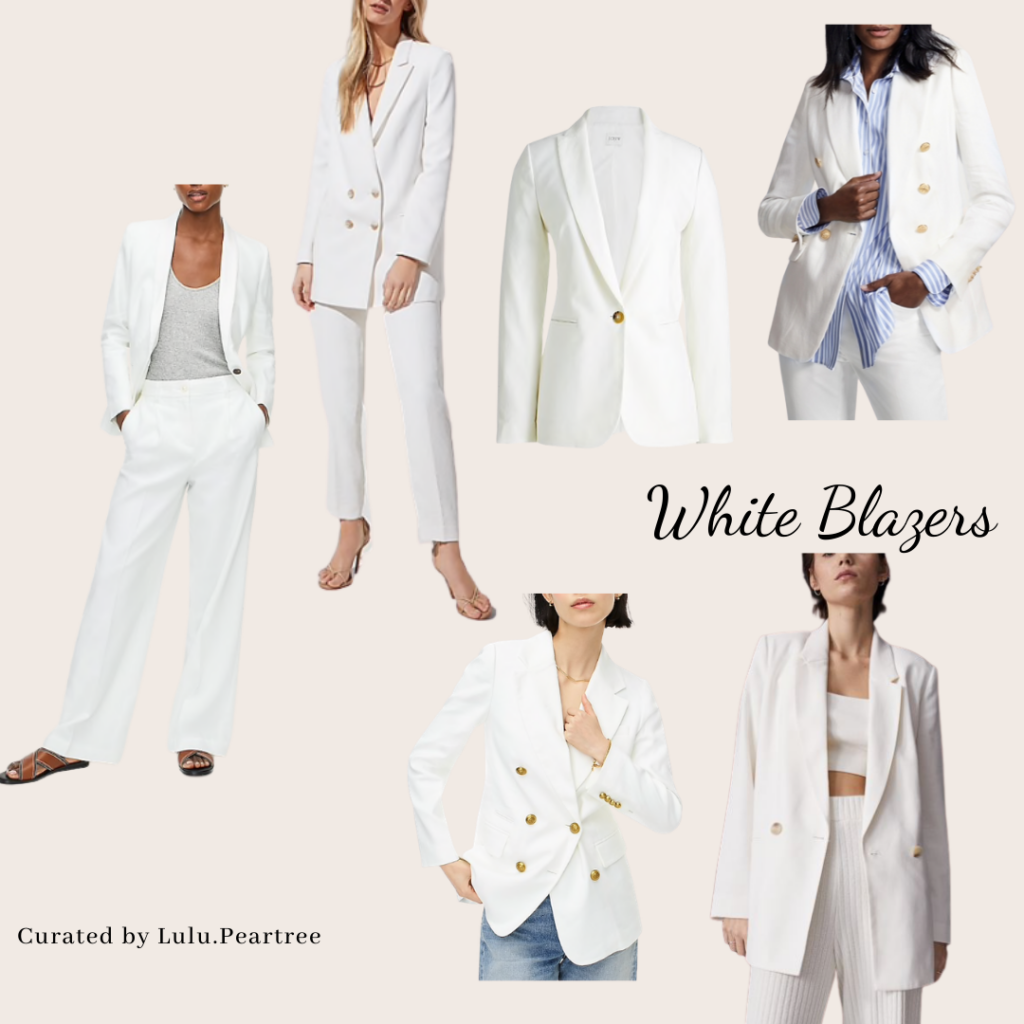 GET THE LOOK

Get ready for this go-to piece you definitely want to be sporting in every lunch/ brunch date this spring or even at your zoom calls paired with comfy casual neutral trousers.
GET THE LOOK

Disclosure: I link products and companies based on their quality, my personal opinion and my experience. Some of the links in my posts are affiliated links, and I will earn a small commission if you decide to purchase them.