We made it into another quarantine week, Yay! I'm so exhausted, but I always find energy to make some art with my girls.
My girls are very into arts, and that's how we start most of our days. I have set up their art space in my office, which we now call it our 'atelier' – a great way I found to keep them entertained while I work on my own projects.
I have been reading the Easter story for V since Palm Sunday this week, and yesterday I read the part when Jesus dies. She got sad, but after said: "but Jesus is alive, mommy… ", and I replied back: "He is, and always with us". She smiled, and said "everything is going to be ok", I kissed her and She went to sleep. Today, we decided to make rainbows as a symbol of Hope and remembering Jesus for Good Friday.
We pray for all those affected by this terrible crisis, and please remember… You are never alone ???
PS: We used peeps (yes, the candy) as stamps to make bunnies to give it a final touch.
Paint: Crayola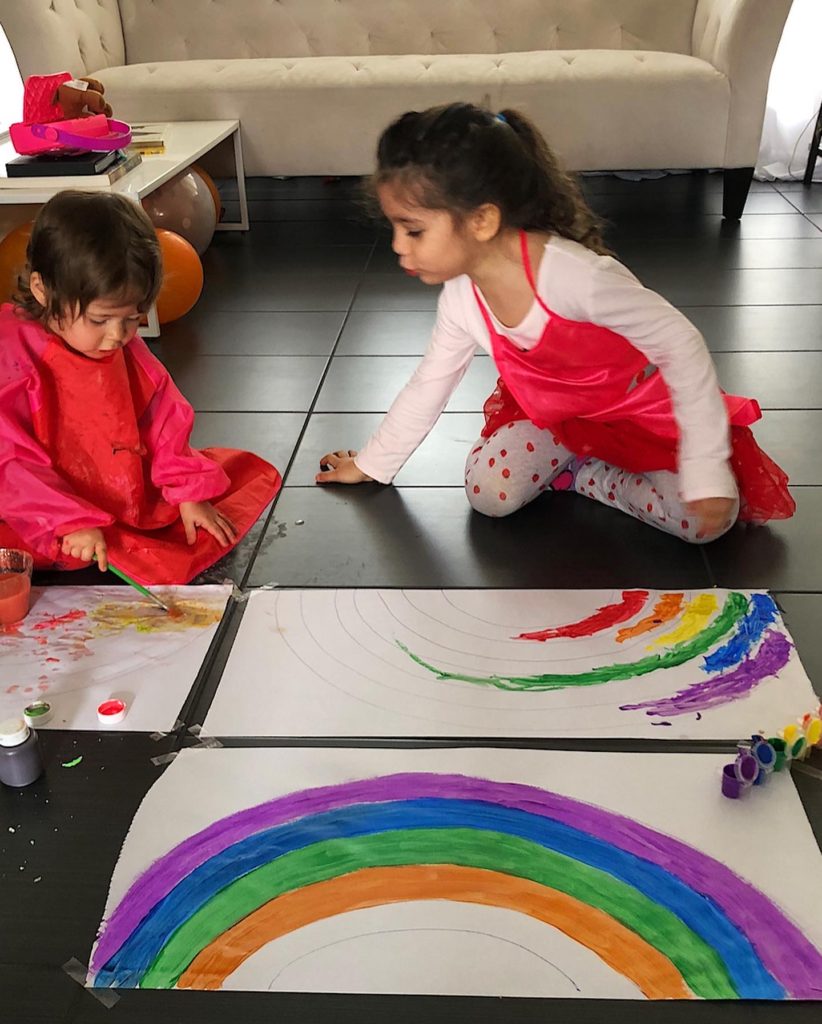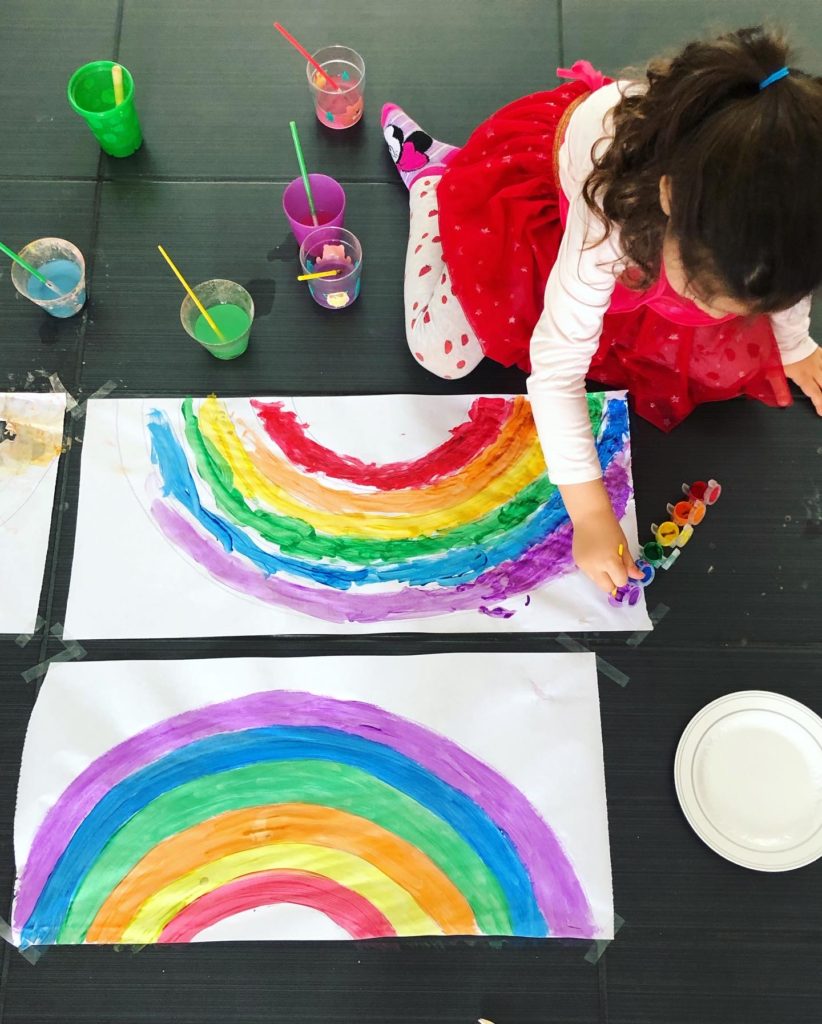 Portuguese Version
Tamo Junto!
Mais uma semana na quarentena… Conseguimos, viva! Estou acabada, mas eu sempre encontro energia para criar algum tipo de arte com minhas meninas. Se você assiste minhas stories, já deve ter visto nossas criações.
Minhas filhas adoram arte, e é fazendo muita que começamos a maioria dos nossos dias. Eu criei até um espaço para elas no meu escritório, que agora chamamos de "nosso atelier" – um jeito que achei delas ficarem entretidas, enquanto trabalho nos meus próprios projetos. No domingo de Palmas comecei a ler a história da Páscoa para a Vivi. Ontem chegamos na parte em que Jesus morre. Vivi ficou triste de primeiro momento, mas depois disse "mamãe, Jesus está vivo!". Eu respondi, "está! E está sempre conosco". Ela então sorriu e terminou: "tudo vai acabar bem". Eu dei um beijo nela, e ela dormiu .

Hoje nós fizemos um arco-íris simbolizando esperança. A esperança que temos em Cristo, e lembrando Dele nesta sexta-feira santa. Nós oramos para todos os afetados nesta crise terrível… por favor se lembre: você nunca está sozinho ???.
Obs. usamos o "peeps" (sim, o doce) como carimbo para fazer os coelhinhos, para dar o toque final.
Tinta: Crayola