Work or Play? 1 Blazer 2 Looks. Plaid blazer – the fall versatile piece you want to have in your fall/ winter wardrobe.
Plaid blazers are darlings during fall and cooler months. They are versatile and bring freshness to any wardrobe, specially because they can easily be transformed from workwear to play.
Pared with a mini dress and over the knee boots, like seen below in option 1, I used the plaid blazer to put together a more playful outfit.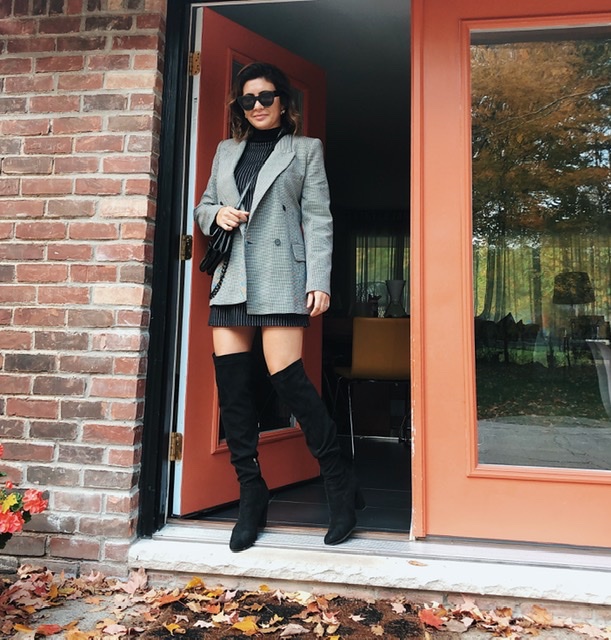 With a few styling tricks added to the plaid blazer, such as adding a belt to recreate a silhouette, option 2 with trousers and pointing heels, brings up elegance and transforms the look into a work outfit.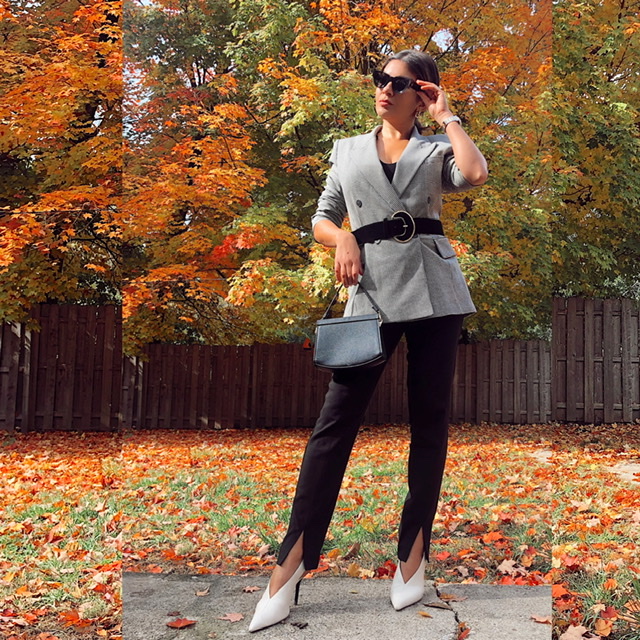 Which one is your favorite? Work or play outfit? Comment below.
Shop the look