I love the flowers and how green the grass is during spring. Everything is so bright and lively; there is a reason for that, like everything in nature, and we call them May showers.
During spring months we can take advantage of whites, colors and prints combined with a nice rain coat or parka as we never know what temperatures the day can bring.
Here I created a casual look, by wearing some whites and accessorizing my look with statement jewelry and white backpack, letting the military green of my parka really pop.
Wearing Forever 21 top, Abercrombie & Fitch boyfriend denim, BCBG parka, Schutz shoes, personal collection bought in trips jewelry.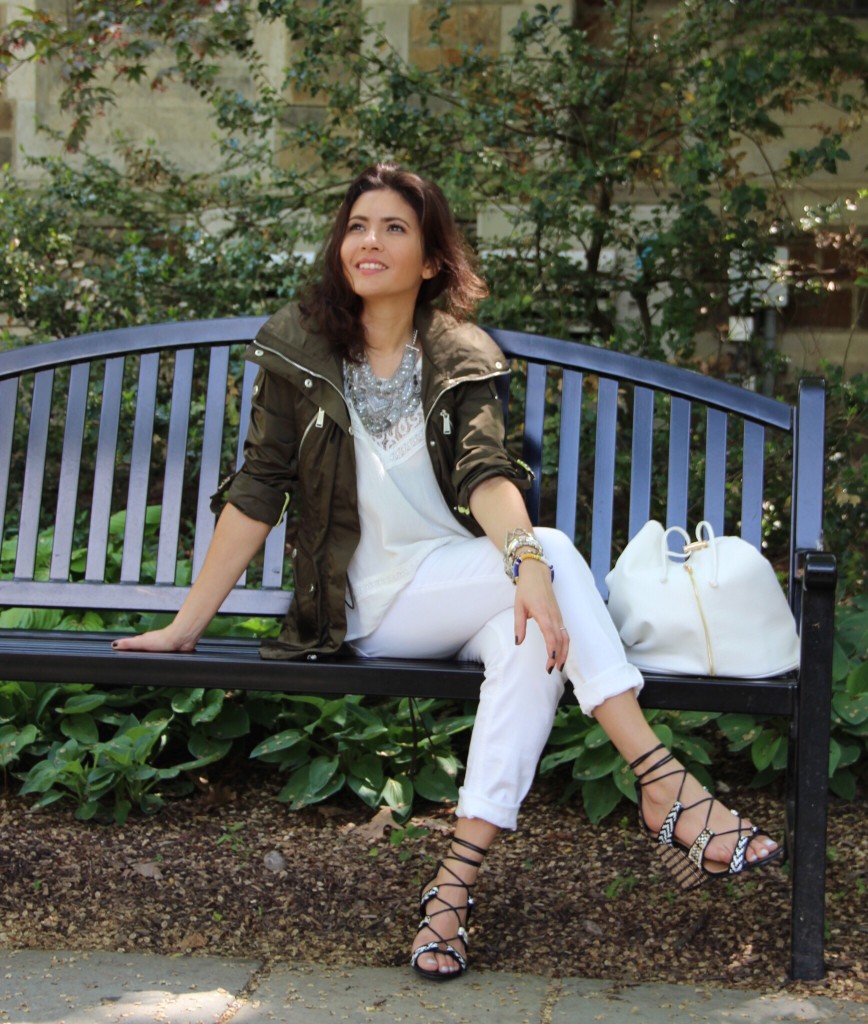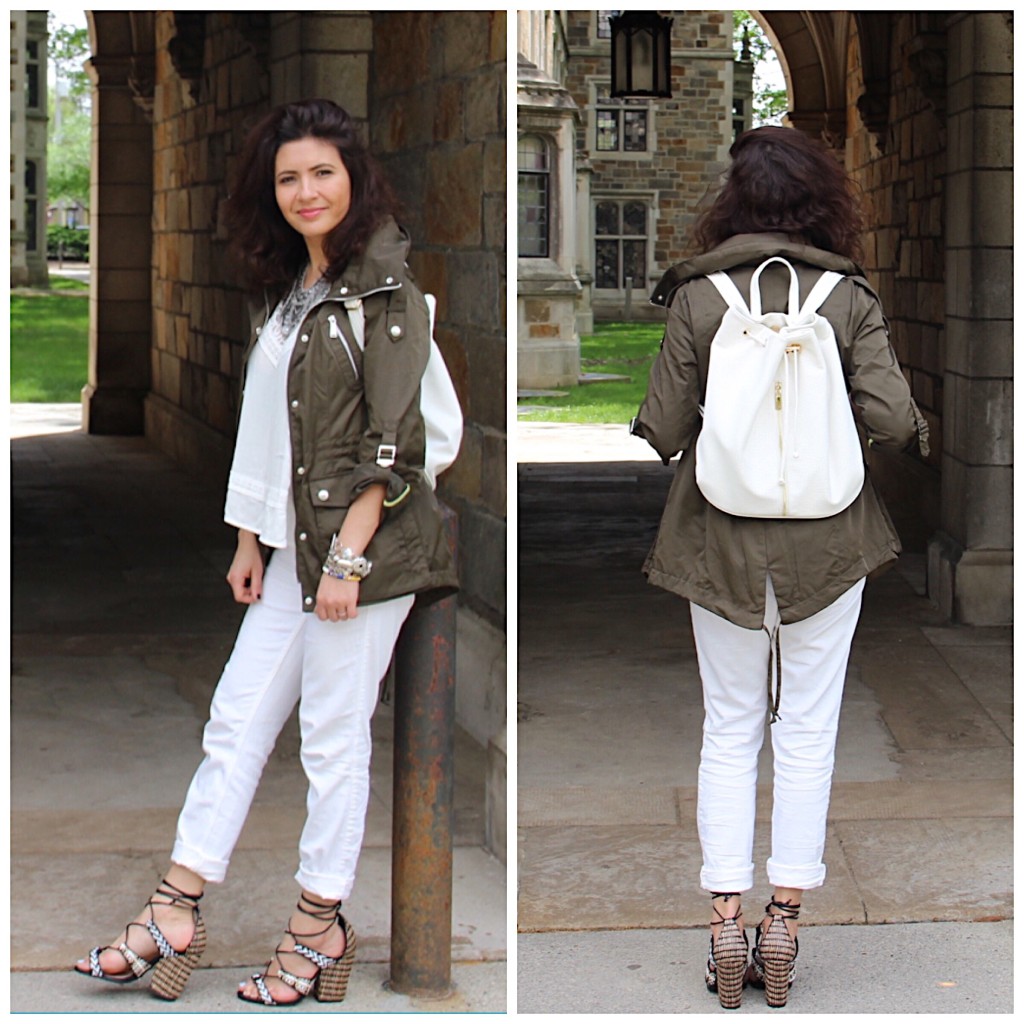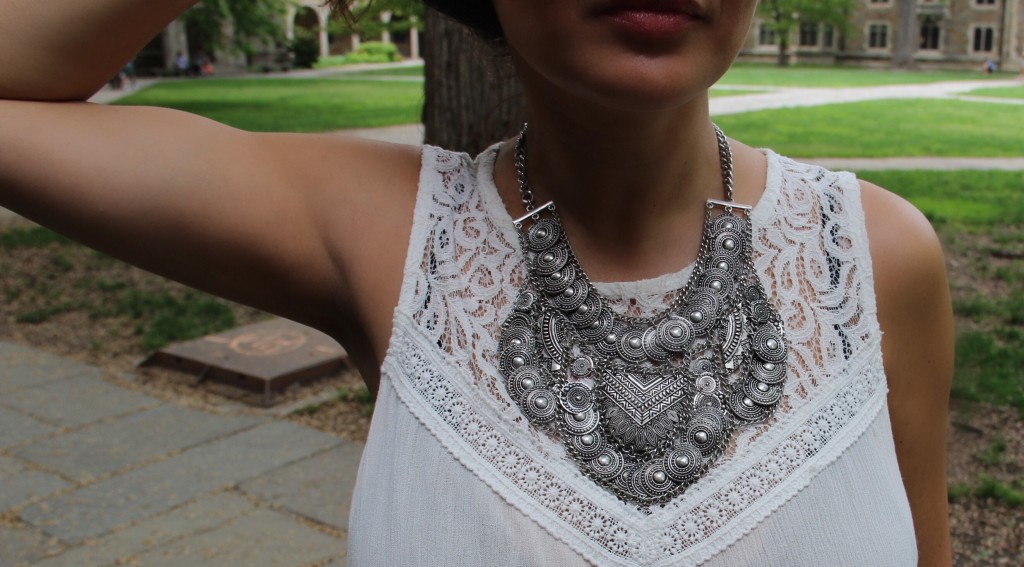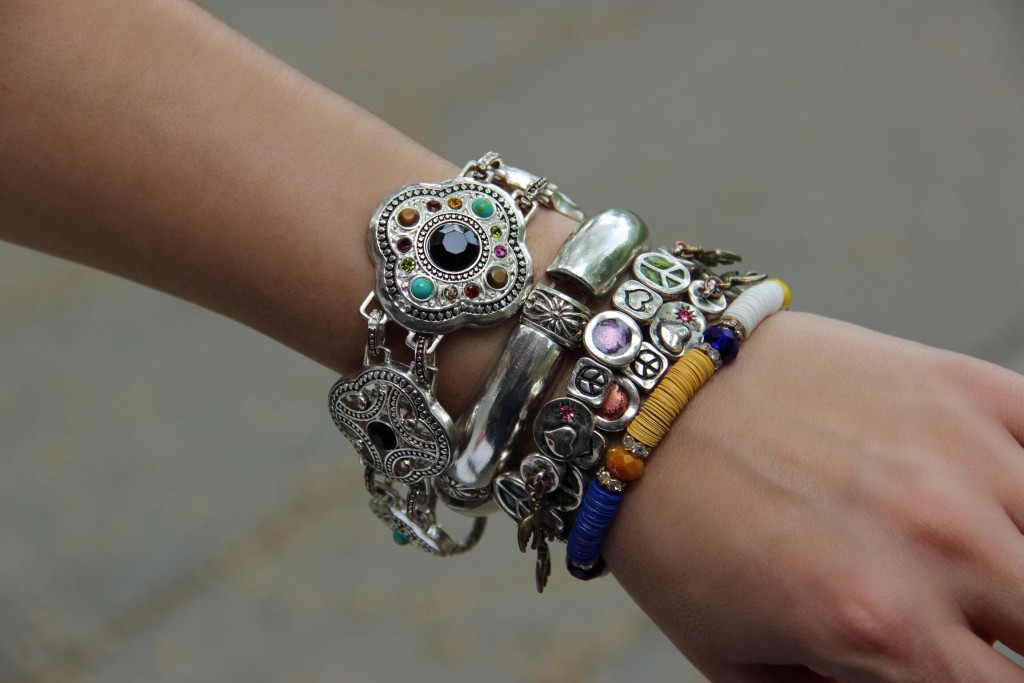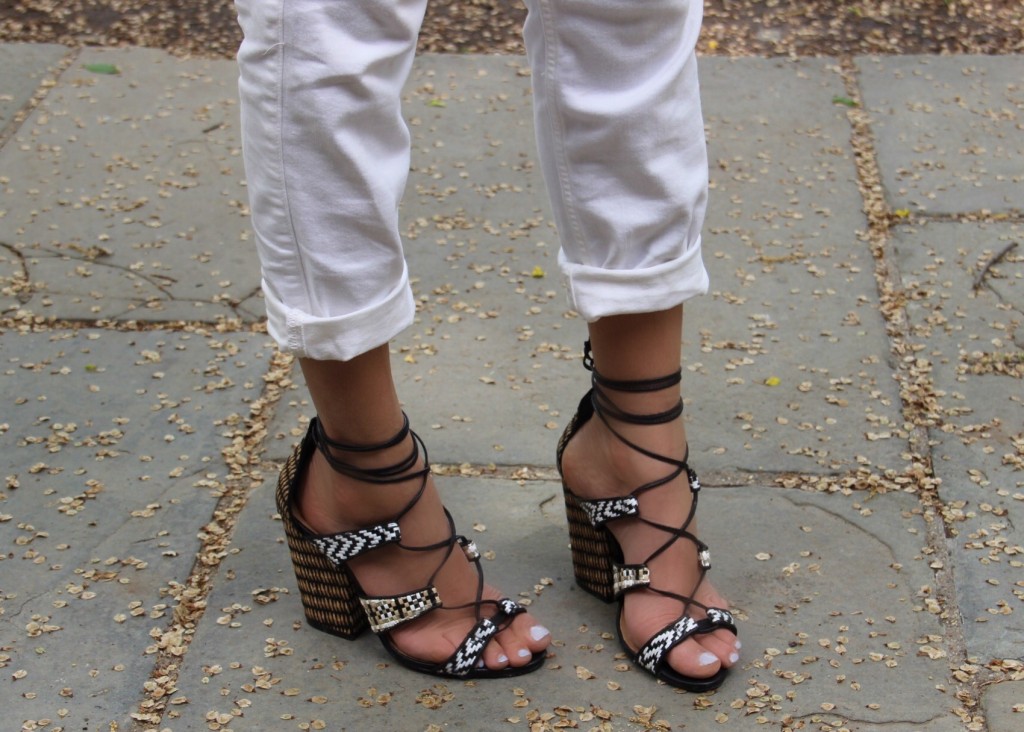 Eu adoro as flores e de como a grama fica verde durante a primavera. Tudo é tão vibrante e cheio de vida, como tudo na natureza.
Durante a primavera podemos tirar proveito e usar e abusar de peças brancas, coloridas e com estampas. Tudo combina muito bem com uma capinha de chuva estilosa ou parka, já que nesta época do ano chove do nada.
Aqui eu montei um look casual, combinando algumas peças brancas com bijoux grandes. Terminei o look jogando uma parka verde militar por cima, o que fez a cor sobressaltar, o que trouxe sofisticação para a produção.
Vestindo top Forever 21, boyfriend denim Abercrombie & Fitch, parka BCBG, sandálias Schutz, bijoux da minha coleção pessoal adquiridas durante viagens.