Winter is coming to an end (finally), and with it comes the transitional looks.
Black and white is back, as chic as ever. Here I played with proportions in a white versatile blouse that can be wore to work, lunch with friends or combined with a black mini skirt with leather details like mine for a night in town.For chilly nights I chose a long navy coat to complete the look.
If you're thinking about an investment, black and white is unlikely to let you down.
Lulu.
Branco e Preto – Vai com Tudo
O inverno está terminando por aqui (finalmente), e com isto vem os mais variados looks de transição.
O look black and white está de volta, e ainda mais chic.
Neste look eu brinquei com proporções utilizando uma blusa branca versátil, que tanto pode ser usada para ir trabalhar, um almoço com amigos, ou como fiz aqui, combinando com uma mini saia preta com detalhes em couro para sair a noite. Para terminar casacão longo azul marinho para protejer da noite mais fria.
Se você está pensando em investir em um look, "black and white" é um que vale a pena.
Beijos, Lulu.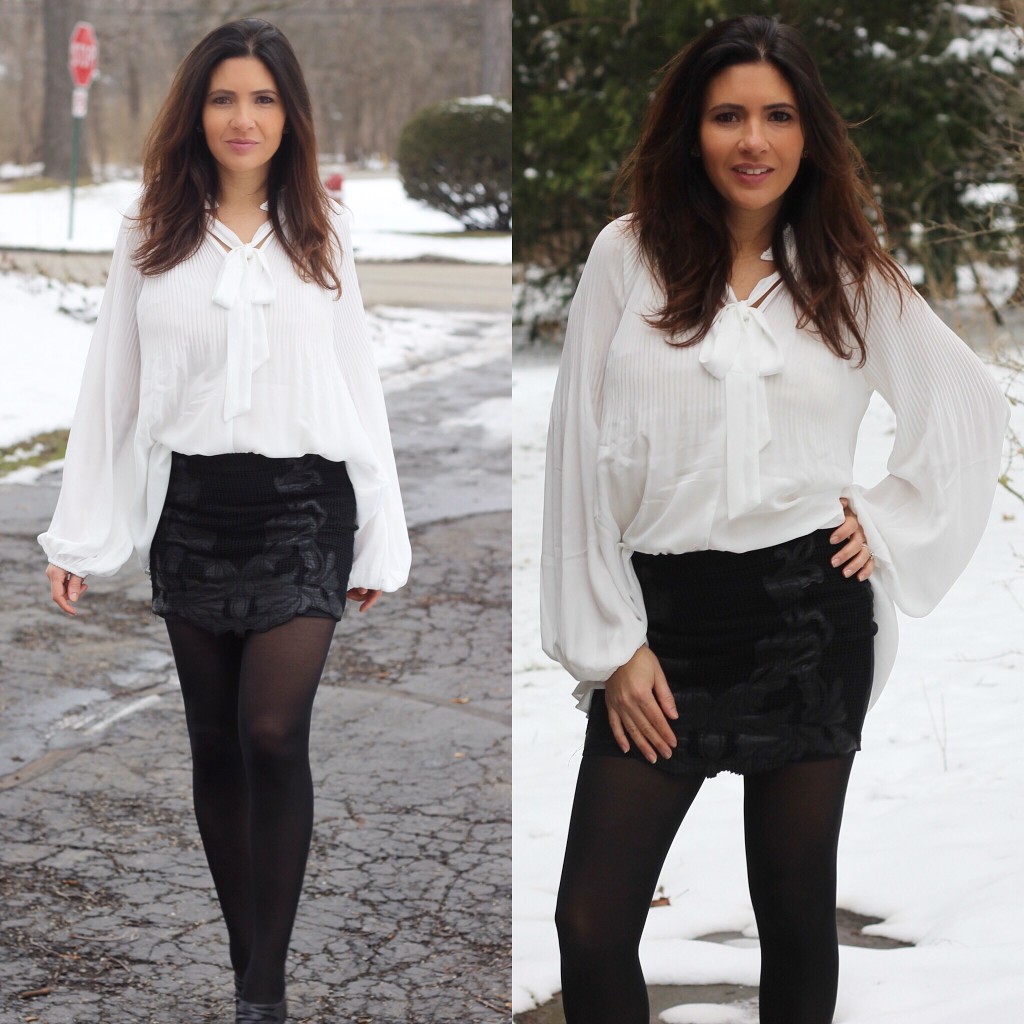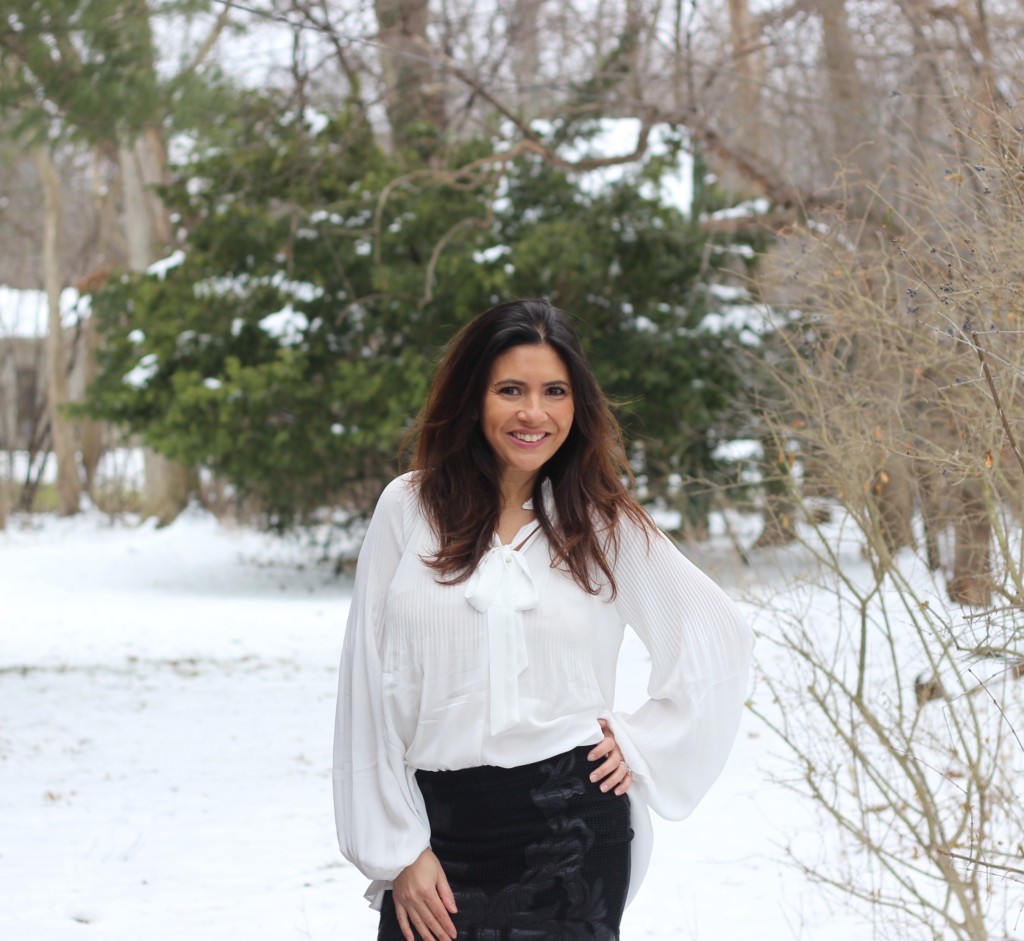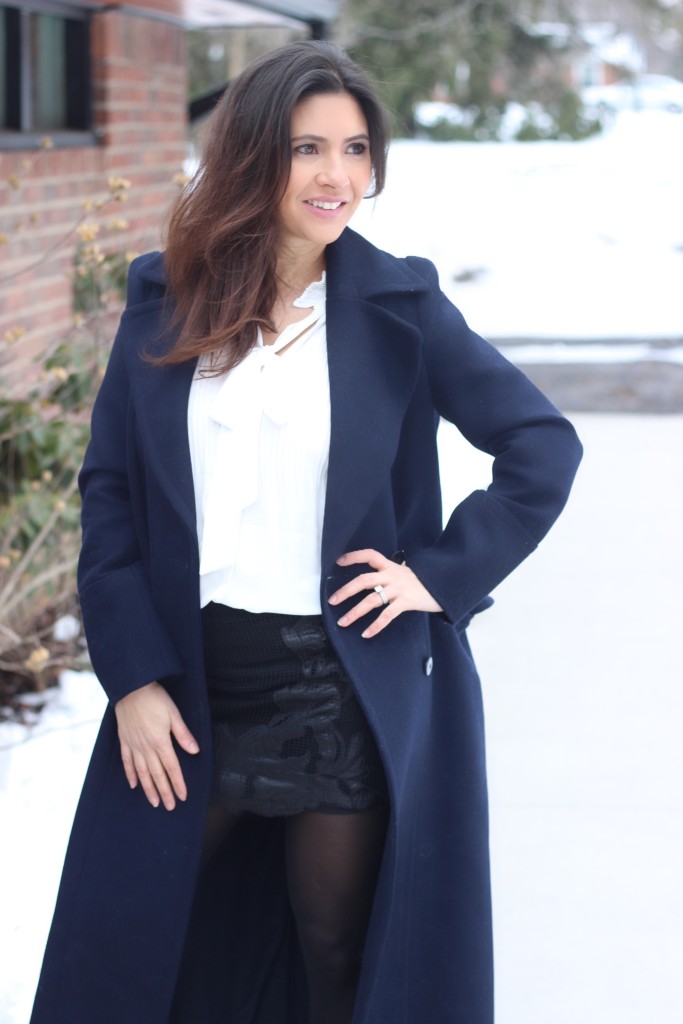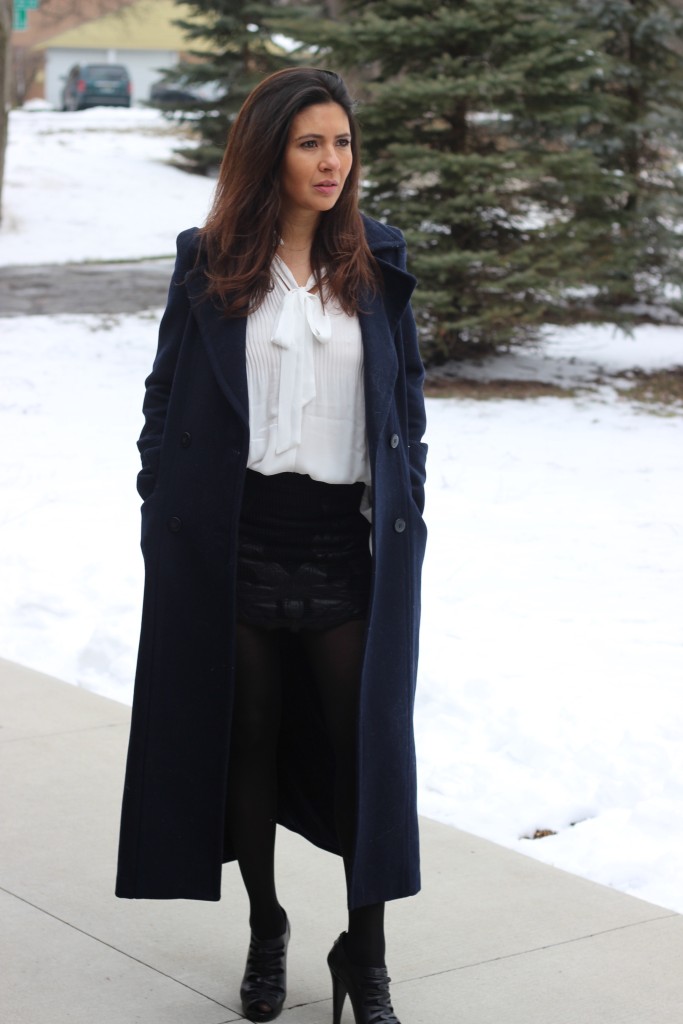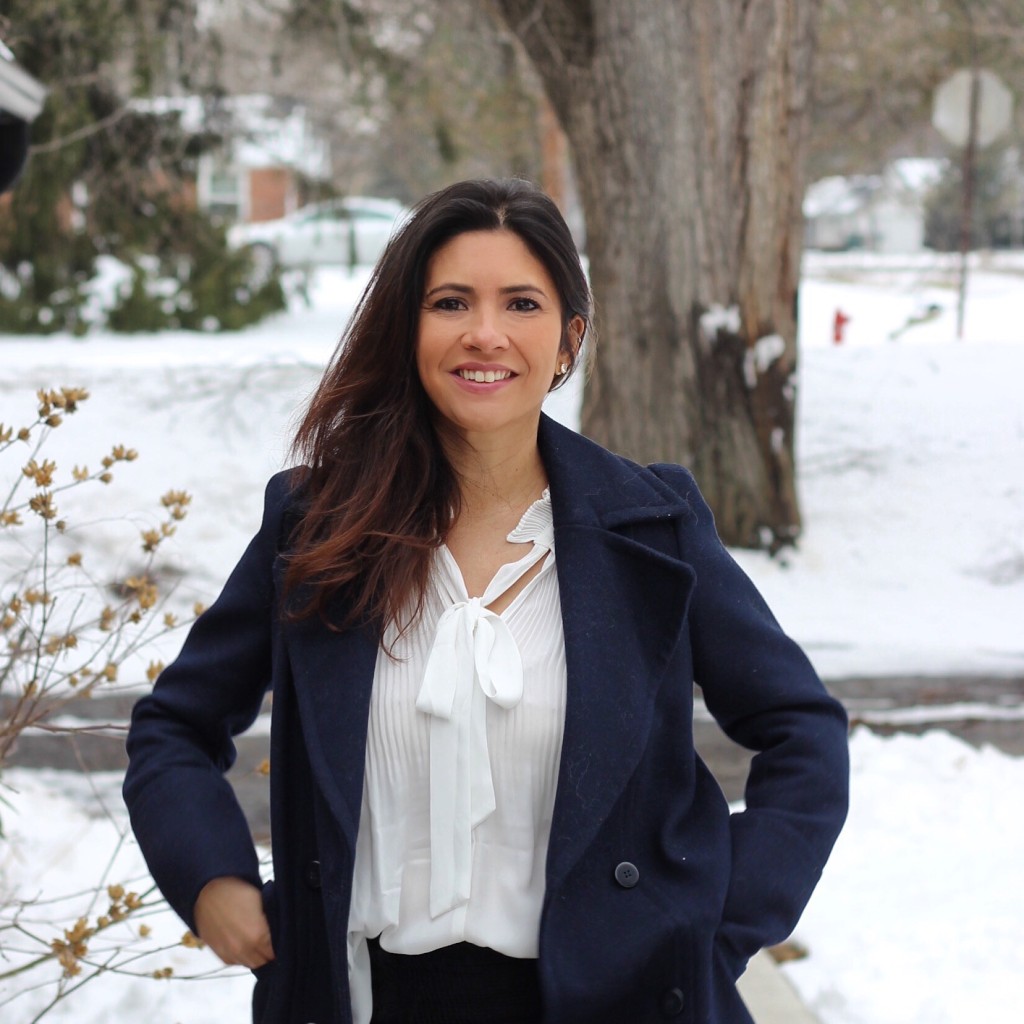 White blouse and skirt: Forever 21
Navy coat: Zara
Shoes: Calvin Klein
Blusa e saia: Forever 21
Casaco azul marinho: Zara
Sapatos: Calvin Klein